RSA's Mobile, Risk-Based Authentication
Video Details Evolving Threat Landscape, RSA Solutions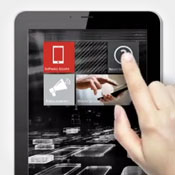 Watch this 6-minute video highlighting what the global leader in strong authentication, RSA, has done over the years and continues to do to maintain the number-one spot in the security industry.
Learn how in today's evolving threat landscape companies with password-only protection are operating at risk. RSA, with all form factors including risk-based authentication, provides easy-to-deploy, cost-effective strong authentication. BYOD, mobile apps and risk-based authentication, plus RSA's vision, continue to ensure RSA's leadership as the right choice for companies like yours.
This video goes into more depth and includes more RSA factoids around leadership.