Reports: Navy Cyber Chief New NSA Head
Michael Rogers Also Would Lead Cyber Command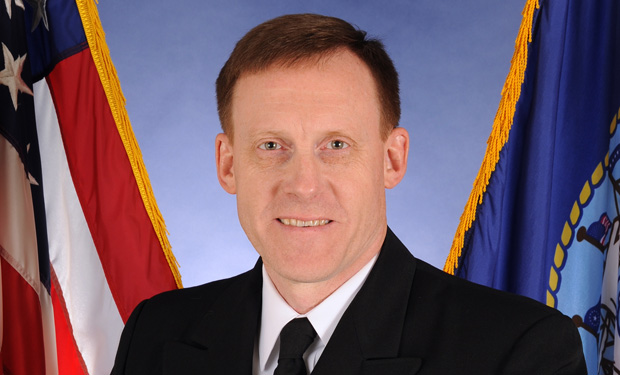 President Obama is expected to name Navy Vice Admiral Michael Rogers to replace Gen. Keith Alexander as director of the National Security Agency and nominate him to be commander of the Cyber Command, according to multiple news media reports.
See Also: Webinar | Prevent, Detect & Restore: Data Security Backup Systems Made Easy
Since September 2011, Rogers, a former intelligence officer, has served as commander of U.S. Fleet Cyber Command, the top cyber flag officer in the Navy. In October, Alexander announced he would retire in March as head of the NSA and Cyber Command (see NSA Director Alexander to Retire)
The way the position is structured, the director of the NSA - the federal government's electronic spying agency headquartered in the Defense Department - also heads the Cyber Command, part of the U.S. Strategic Command, which synchronizes the defense of U.S. military networks. The Cyber Command commander must be confirmed by the Senate. The NSA director is a presidential appointment.
The transition to a new NSA director comes at a time tactics employed by the NSA have come under intense scrutiny because of leaks by former agency contractor Edward Snowden.
Alexander's term was extended in 2009; again in 2010, when the Cyber Command was established; and a third time earlier this year (see Gates Defines Military Cyber Command's Role).
A Chicago native, Rogers joined the Navy after graduating from Auburn University in 1981.