Artificial Intelligence & Machine Learning , Cloud Security , Next-Generation Technologies & Secure Development
Proofpoint Acquires AI-Based Data Protection Startup Dathena
M&A Roundup: Flashpoint Merges With Risk Based Security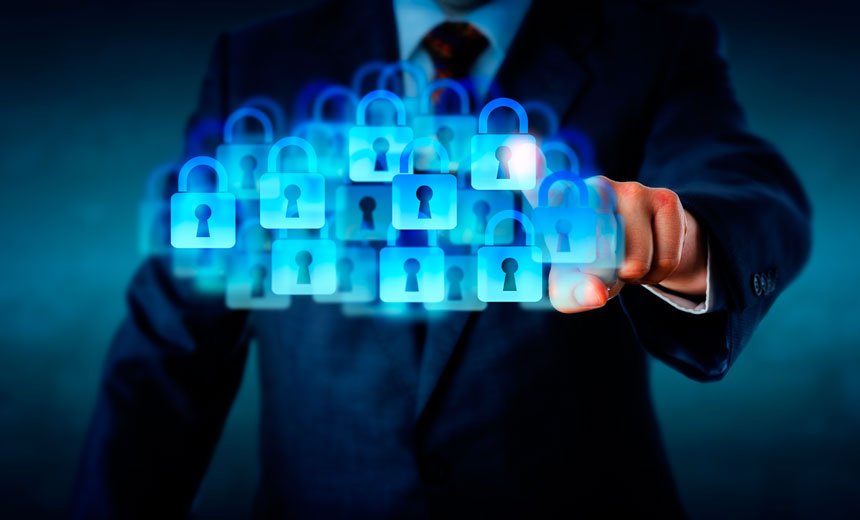 Proofpoint, a California-based security compliance firm, announced on Monday that it has successfully completed the acquisition of Dathena, an artificial intelligence data protection startup with headquarters in New York City.
See Also: OnDemand | Zero Trust Revolution: Mastering Security in the Age of Remote Work and Cloud Dominance
Christopher Muffat, who was the former head of information risk management for Barclays Bank's Europe and APAC division, founded Dathena in 2016 to solve data management challenges he saw at the financial institution. Then, as CEO, Muffat developed Dathena's AI platform to address those needs.
Dathena also has offices in Singapore, Thailand, France and Switzerland. It opened its New York office, where the company is now based, in May 2020.
The company's platform is designed to use AI technology for data risk management in identity and protection and serves a customer base that includes healthcare organizations, financial services and insurance providers, according to its website. In 2020, Dathena secured $12 million for financial equity, had revenue reaching $3 million and totaled 90 employees.
Proofpoint, which stresses the value of security education for end users, celebrated the merger and stated in a release that Dathena's technology will be incorporated with Proofpoint's Information and Cloud Security platform, which safeguards against cyberattacks, insider risk and other accidental mistakes posed with end-user services, such as cloud storage, email and file sharing.
"Data doesn't lose itself. People lose data, and organizations are increasingly adopting data loss prevention strategies to manage that risk. Unfortunately, legacy products fall far short in actually preventing, detecting and investigating data loss incidents in real time or immediately after they occur," Gary Steele, CEO of Proofpoint, says in the release, and praises Dathena's "cutting-edge technologies."
Steele also says that he hopes Dathena's strategic development of its data protection AI platform will build more trust with Proofpoint's customer base in the digital hybrid age.
Proofpoint was acquired by Thoma Bravo in April 2021 for $12.3 million. Shareholders approved the transaction in July.
Financial details of the purchase between Proofpoint and Dathena have not been publicly disclosed.
'Unique Synergy'
Mayank Choudhary, executive vice president and general manager of cloud security products for Proofpoint, tells Information Security Media Group this acquisition will advance Proofpoint's client base through combining Dathena's AI data discovery and classification technology with the cloud management platform.
"This collaboration allows us to fully migrate customers of legacy DLP suites with data-at-rest requirements and extend the existing integration with Microsoft Information Protection," he says, adding that customers will benefit from the "advanced" AI engine in meeting regulatory compliance requirements.
"There was a unique synergy with the way Dathena manages their solutions, and the culture fit was readily apparent," Choudhary says.
Incorporating AI Into Cybersecurity
With security practitioners experiencing growing pressures because of the Apache Log4j vulnerability discovered in December and an increasingly hybrid digital ecosystem, some experts say AI technology can lessen the load for security teams with few resources, but others are unsure about how the technology will continue to develop over time.
Jasmine Henry, field security director for cloud asset security firm JupiterOne, says the Proofpoint acquisition highlights that manual efforts are no longer sufficient to prevent data loss, considering the massive amounts of data organizations are responsible for today.
"AI and machine learning are necessary to understand what data exists and whether it is stored in a way that meets regulatory, compliance and contractual requirements," she says.
Proofpoint's acquisition brings to light the complexities and difficulties around an "ever-increasing number of digital platforms where information is exchanged," says Otavio Freire, the co-founder and CTO of SafeGuard Cyber, a digital risk protection platform. He adds that the technology could be helpful for security teams that need to meet aggressive regulatory expectations and requirements.
Flashpoint Merges With Risk Based Security
In other merger and acquisitions news, Flashpoint, a threat analysis company, announced Wednesday that it will acquire Risk Based Security, a firm specializing in vulnerability and data breach intelligence.
Flashpoint CEO Josh Lefkowitz said, in a statement, that the new acquisition "will enable our clients to rapidly detect critical vulnerabilities" as well as use automated features to remediate them.
Risk Based Security was founded in 2011 and offers services to a wide range of high-profile clients, including Microsoft, Amtrak and Northrup Grumman, among others.
Risk Based Security's CEO Jake Kouns says a pivotal moment in 2021 was the launch of its new security platform Asset Value, which provides a notification about vulnerabilities and breaches that may affect assets, as well as the ability to upload and classify them in one place.
The companies cite the growing concerns associated with the detection of risks with the ubiquitous Log4shell vulnerability in Apache's widely used Log4j logging library as a reason to focus on early detection of threats.