Privacy: What Security Pros Need to Know
Malcolm Harkins, Trevor Hughes on 2014 Privacy Agenda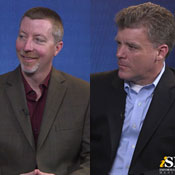 The privacy profession is evolving rapidly, and security leaders increasingly need to understand the unique demands and responsibilities that come with protecting privacy. But where do they gain this insight?
See Also: OT-CERT: Enabling SMBs to Address Cybersecurity Risks
This is a question that must be addressed within all organizations, say Malcolm Harkins, chief security and privacy officer at Intel, and Trevor Hughes, CEO of the International Association of Privacy Professionals.
In a video interview recorded at RSA 2014, Harkins and Hughes discuss:
How privacy has evolved in the past year;
Essential privacy knowledge for security pros;
Tips for bridging the security/privacy gap.
Harkins is vice president and Chief Security and Privacy Officer (CSPO) at Intel Corporation. Before becoming Intel's first CSPO he was the Chief Information Security Officer (CISO) reporting into the Chief Information Officer. Malcolm also held roles in Finance, Procurement and various business operations. He has managed IT benchmarking efforts and Sarbanes Oxley systems compliance efforts.
Hughes is an attorney specializing in e-commerce, privacy and technology law. In his role as executive director of the IAPP, he leads the world's largest association of privacy professionals. He has testified before the U.S. Congress Commerce Committee, the U.S. Senate Commerce Committee, the U.S. Federal Trade Commission and the EU Parliament on issues of privacy and data protection, spam prevention and privacy-sensitive technologies.
Additional Summit Insight:
Hear from more industry influencers, earn CPE credits, and network with leaders of technology at our global events. Learn more at our Fraud & Breach Prevention Events site.