VCE and HyTrust Highlight Regulatory Compliance Solution at RSA Conference
VCE and HyTrust Highlight Regulatory Compliance Solution at RSA Conference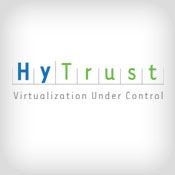 VCE and HyTrust, the leader in policy management and access control for virtualization and cloud infrastructure, have created an integrated solution to address the needs of VCE converged infrastructure customers operating in regulated industries. This solution enforces required security policy and controls in virtualized and cloud IT environments using VblockTM Infrastructure Platforms.
The solution brief can be found at www.hytrust.com/vce describing business requirements, technology components, architecture and use case validation. It can also be downloaded from both HyTrust and VCE websites: www.hytrust.com or http://www.vce.com/pdf/solutions/vce-hytrust-white-paper.pdf.
Meeting compliance requirements - particularly in regulated industries such as Government (FISMA Certification and Accreditation (C&A) / FedRAMP), Banking (Basel III, OCC), Healthcare (HIPAA), Utilities (FERC, NERC) and Retail (PCI) - may become a hurdle in moving towards a cloud computing model. While converged infrastructures deliver significant benefits through the unification of compute, network, storage and management resources, they typically do not merge the IT teams responsible for managing them or security boundaries.
Strict role-based access control (RBAC) is required for regulatory compliance while keeping detailed accounting of administrator actions, and supporting an infrastructure with consistent and predictable service availability, reliability, and delivery. This is a challenging problem to solve in large-scale virtual environments.
The VCE and HyTrust Solution combines Vblock Infrastructure Platforms and the HyTrust Appliance to integrate security, control, performance, and high availability in one package. This solution works on any Vblock Series 300 or Vblock Series 700, using any of the available Advanced Management Pod (AMP) options.
At the RSA 2012 conference, Tuesday, February 28 through Thursday, March 1, 2012, visit the security experts from VCE and HyTrust at HyTrust Booth #333, Moscone Center, San Francisco.
About the companies:
VCE, the Virtual Computing Environment Company formed by Cisco and EMC with investments from VMware and Intel, accelerates the adoption of converged infrastructure and cloud-based computing models that dramatically reduce the cost of IT while improving time to market for our customers. VCE, through the Vblock platform, delivers the industry's first completely integrated IT offering with end-to-end vendor accountability. VCE's prepackaged solutions are available through an extensive partner network, and cover horizontal applications, vertical industry offerings, and application development environments, allowing customers to focus on business innovation instead of integrating, validating and managing IT infrastructure.
HyTrust, headquartered in Mountain View, CA, is the leader in policy management and access control for virtual infrastructure. HyTrust empowers organizations to virtualize more-including servers that may be subject to compliance-by delivering enterprise-class controls for access, accountability, and visibility to their existing virtualization infrastructure. The Company is backed by top tier investors Granite Ventures, Cisco Systems (Nasdaq: CSCO), Trident Capital, and Epic Ventures; its partners include VMware; Symantec (Nasdaq: SYMC); Citrix (Nasdaq: CTXS); RSA (NYSE: EMC) and Intel Corporation (Nasdaq: INTC).