Pwnie Express is Headed for RSA 2013 with New Products and an Exciting Video Contest
Pwnie Express is Headed for RSA 2013 with New Products and an Exciting Video Contest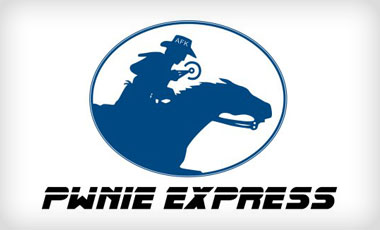 Pwnie Express is showing up at RSA2013 with a satchel full of pentesting goodies!
Pwnie Express is leading with the all new Enterprise Pentesting Appliance (EPA). "The EPA addresses the Advanced Persistent Threat" according to Jonathan Cran, CTO and Software Lead for Pwnie Express, "The EPA builds on the value proposition of our earlier products in that it's designed to make the work of security testers easier, faster and more comprehensive." Equipped with Pwn Plug innovation, the EPA enables coverage of a large number of remote offices, persistent pentesting functionality and centralized management capabilities. According to Cran, the EPA has a dual-core 2.66Ghz processor and 8GB of ram, more than enough to get the job done with Nessus, NeXpose, or other commercial scanners. Support for KVM also means Windows VMs with commercial Windows tools can be added. Pwnie Express has equipped the EPA with a 4G adapter, and both a wireless and bluetooth card that support monitor mode and injection (wireless). The EPA also supports common ZigBee, SDR and RFID radios.
Pwnie Express is also announcing the release of the industry-re-defining Pwn Pad, a tablet, loaded with wired and wireless pentesting tools. Adding to the robust line-up of tools that address the human threat (insider threats, social engineering and security awareness), the Pwn Pad provides professionals an unprecedented ease of use in evaluating wired and wireless networks. "Building and innovating devices like the PwnPad at Pwnie Express is what makes our work unique, valuable, and fun. It rocks" said Awk (Oliver Wies) the developer of the Pwn Pad and the Pwn Phone, a pentesting workhorse that has been around since Pwnie Express' inception. "The Pwn Pad contains bleeding edge tools for enterprise wired and wireless attacks not found on any other ARM pentesting devices" Wies said when asked to describe the product. The sleek form factor of the Pwn Pad makes it an ideal product choice when on the road or conducting a company or agency walk-through. This high-speed, lightweight device, featuring extended battery life and 7" of screen real estate offers pentesters an alternative never known before.
Pwnie Express' latest contest, "Don't Get Pwned – Pwnie Up" features a cyber security awareness video showing several security breaches occurring in less than 3 minutes. This fast-paced video, both educational and entertaining offers participants a chance to win a Pwn Plug. PwnieExpress will feature demos of the EPA and Pwn Pad at 11:30 and 1:30 on each day of the exhibit. The contest video is available for viewing both on line and at their booth (#2747) at RSA.2013.
About RSA
RSA, one of the largest security shows in the world, is the most comprehensive forum in information security for enterprise and technical professionals as well as security vendors. This year's RSA Conference is set for February 25th – March 1st, at the Moscone Center in San Francisco, CA.
About Pwnie Express
Pwnie Express is the premier global provider of innovative, cost effective, rapid deployment penetration testing products. Their products have been incorporated into the cyber-security toolboxes of over one hundred security service providers, several Fortune 50 companies and various federal agencies. The Pwn Plug has been named as the Editors Choice in PC Magazine and Pwnie Express has been named by CIO On-line as one of the 7 hottest security companies to watch. They have recently been featured in Wired.com, The Information Systems Security Association (ISSA) Journal, Ars Technica, PC Magazine, and Slashdot. Pwnie Express has also been named one of the 2012 Industry Innovators in Analysis and Testing by SC Magazine.