viaForensics Unveils viaProtect at RSA Conference
viaForensics Unveils viaProtect at RSA Conference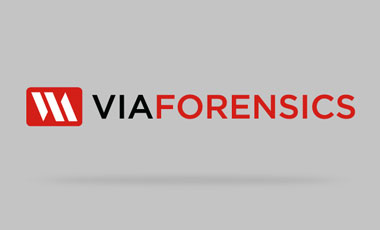 viaProtect, a new app from viaForensics, has helped global companies, government organizations and four of the five largest financial institutions in the U.S. secure their devices for years.
With viaProtect, the same enterprise grade technology can protect anyone's phone or tablet. The app, which will be showcased at North Hall booth #2627 at RSA Conference 2014, is free of charge for personal use. A public preview can be downloaded beginning today from Apple's App Store or Android's Google Play Store.
Unlike traditional mobile security apps, which utilize a database of known malicious apps to screen for viruses and malware, viaProtect monitors all apps for mobile risks. For instance, viaProtect can detect if an app handles your personal data insecurely by transmitting it unencrypted or to servers located overseas. viaForensics estimates that as many as 75 percent of apps are "leaky", or insecure.
"We believe that everyone is entitled to state-of-the-art protection from threats like identity theft and loss of privacy," explained viaForensics CEO and co-founder Andrew Hoog. "viaProtect utilizes the same technology that our enterprise customers rely on to protect mission-critical data. It's a more sophisticated approach for a world that is becoming more mobile by the day and one that an informed consumer will want. We're very proud to make it available."
"It's amazing how much data is shared by apps without users knowing. A tool that gives end-users and enterprise visibility into the issues is what the market has been waiting for," said Jarad Carleton, Principal Consultant, Frost & Sullivan. "viaForensics decided to leverage its experience on the enterprise side to benefit all consumers, and that's great for the industry."
How viaProtect Works
While malware and computer viruses are the primary threats for the PCs, leaky and insecure apps are the true risks to personal data on mobile devices. These apps transmit information in various risky manners – e.g. without encryption or to overseas servers which allows data to be intercepted by unwanted parties. The harsh consequences can include identity theft, financial theft and loss of privacy.
viaProtect gathers mobile forensic, system, network, security and sensor data from devices, then utilizes statistical analysis and risk indicators to detect suspicious events or behavior. This means that an app can be monitored in real-time to predict potential risks or problems– rather than just checking for known malicious apps. viaProtect uses real time analytics to detect behavior that is suspicious or potentially risky.
Users will:
Get a device risk rating – a simple score that lets them know if their data is safe
Learn how phones and tablets are sending data - including what data is sent insecurely
Discover exactly where their data is being sent
Be informed of risky device modifications including root detection
Be alerted about leaky and insecure apps
In addition, a browser-based dashboard lets multiple devices be monitored from a single account – perfect for families.
viaProtect was also built from the ground up to support both iOS and Android platforms. Since iOS is less vulnerable to virus attacks, it has historically been under-served by mobile security solutions. However, leaky apps are just as common on iOS as Android, making viaProtect an essential tool for either platform.
For more information about viaProtect, please visit www.viaprotect.com. For more information about viaForensics, please visit www.viaforensics.com.
About viaForensics
The world is mobile. It is how we go about our day to day life; from the way we do business to how we share with our friends and family. At viaForensics, we are making a difference by advancing mobile security worldwide, with nearly 300 million app downloads protected by viaForensics technology to date. Our groundbreaking research leads to products that turn mobile security inside out. Mobile moves fast and so do we.