Tufin Launches OpenStack Cloud Platform Support
Tufin Launches OpenStack Cloud Platform Support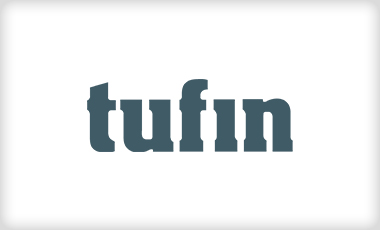 RSA Conference, South Hall #1827 -- Tufin®, the market-leading provider of Security Policy Orchestration solutions, today announced its support for OpenStack, making it the industry's first security policy orchestration solution to support VMWare NSX, Amazon Web Services and OpenStack platforms. Tufin now boosts enterprises' visibility and manageability of their security policies and controls over private, public and hybrid cloud platforms, in addition to their on premise physical networks.

It is vital for today's enterprises to effectively connect security on-premises and security in the cloud. A recent ESG White Paper: Network Security Operations and Cloud Computing, April 2015, commissioned by Tufin , is based on a survey of enterprise organizations (defined as organizations with 1,000 employees or more) currently using, planning to use or interested in using public cloud computing services. The results of the survey further stress the need for a unified approach towards on-premise and cloud security management as hybrid cloud adoption grows. The survey results show that 85% of enterprise organizations surveyed are already using private cloud technologies, either in production or running as a proof-of-concept, and 91% are using public cloud platforms, specifically infrastructure-as-a-service and/or platform-as-a-service. Leading providers named were VMware, Amazon AWS, OpenStack and Microsoft Azure.

The move towards hybrid cloud presents enterprises with an opportunity to benefit from an agile infrastructure and reduced costs, but also presents a challenge for network security managers to gain visibility and control of these dynamic, heterogeneous environments.

"Enterprises have a real issue with managing network security in complex environments," said Reuven Harrison. CTO, Tufin. "By extending support to OpenStack, our customers can reap the benefits offered by public, private and hybrid cloud models with assurance that their security policy requirements will remain intact. As cloud models continue to advance and new approaches and technologies surface, we will continue to deliver security orchestration and analytics that support our customers' ability to innovate."

The Tufin Orchestration Suite helps enterprises manage their physical devices and next-generation firewalls deployed on premise, alongside security groups and instances of their chosen hybrid cloud service providers. With Tufin, organizations can simplify, automate, and ensure consistent security, visibility and compliance across the entire enterprise. Just as Tufin has built up its support of the major firewall vendors and devices, the company continues to develop support for infrastructure used for building public, private and hybrid Cloud environments, which will be available in upcoming Tufin Orchestration Suite product releases.

Tufin's Security Orchestration Suite now provides enterprises with:


-- A centralized, integrated security policy management across hybrid cloud
(VMware NSX, Amazon AWS and OpenStack) and physical networks
-- A comprehensive visibility, change tracking and analysis of changes made
to security groups and Instances across your hybrid cloud environment
-- An automated audit trail, violations analysis and reports required for
regulatory compliance (PCI DSS, SOX and NERC CIP)
-- Security Policy simulation to help you query and plan changes to your
security policy
-- A flexible solution supporting leading cloud service providers
About the Tufin Orchestration Suite

Tufin's Orchestration Suite(TM) is a complete solution for automatically designing, provisioning, analyzing and auditing network security changes from the application layer down to the network layer. It minimizes errors and redoes for rapid service delivery, continuous compliance and business continuity.

Tufin provides world-class security policy orchestration solutions that enable organizations around the world to manage network configuration changes accurately and efficiently. By orchestrating complex processes involving multiple teams, applications, servers and network devices, Tufin addresses the challenges of a variety of stakeholders throughout the organization, while enabling them all to collaborate more effectively. Find out more at www.tufin.com

About Enterprise Strategy Group (ESG)

Enterprise Strategy Group (ESG) is an integrated IT research, analysis, and strategy firm that is world-renowned for providing actionable insight and intelligence to the global IT community. Recognized for its unique blend of capabilities--including market research, hands-on technical product and economic validation, and expert consulting methodologies--ESG is relied upon by IT professionals, technology vendors, investors, and the media to clarify the complex.