Tufin Joins Cisco Developers Network
Tufin Joins Cisco Developers Network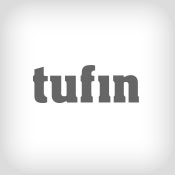 Tufin Technologies, the market leading provider of Security Policy Management solutions, today announced that it has joined the Cisco Developer Network as a Solution Developer within the Cisco Security Management technology category. In addition, Tufin Security Suite R12-1 has successfully completed interoperability testing with Cisco Security Manager 4.3 http://www.cisco.com/en/US/products/ps6498/index.html.
The Cisco Developer Network unites Cisco with third-party developers of hardware and software to deliver tested interoperable solutions to joint customers. As a Solution Developer, Tufin shares Cisco's strong commitment to customer service and satisfaction, has completed interoperability verification testing based on criteria set forth by Cisco, and can provide their customers 24 hour, 7 days a week customer support. With offerings such as Security Suite R12-1 customers can more quickly deploy a broad range of Cisco Compatible business applications, devices, or services that can enhance the capabilities, performance, and management of their Cisco network. For more information on Security Suite R12-1 interoperability with Cisco Security Manager 4.3 go to: http://www.tufin.com/resources.php.
About Tufin Technologies
Tufin is the leading provider of Security Policy Management solutions that enable companies to cost-effectively manage their network security policy, comply with regulatory standards, and minimize IT risk. With the award-winning Tufin Security Suite, security teams are successfully managing firewall operations and performing audits and risk assessments - often in half the time. Founded in 2005 by leading firewall and business systems experts, Tufin serves more than 900 customers in industries from telecom and financial services to energy, transportation and pharmaceuticals. Tufin partners with leading vendors including Check Point, Cisco, Juniper Networks, Palo Alto Networks, Fortinet, F5, Blue Coat, McAfee and BMC Software, and is known for technological innovation and dedicated customer service.