TraceSecurity Announces Mutual Referral Partnership with Rackspace
TraceSecurity Announces Mutual Referral Partnership with Rackspace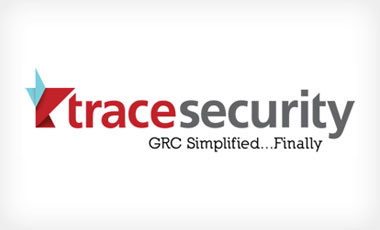 TraceSecurity, the pioneer in cloud-based IT governance, risk and compliance (GRC) solutions, today announced that Rackspace Hosting, Inc. (NYSE: RAX), the open cloud company, has joined the TraceSecurity Partner Program and TraceSecurity has in-turn joined the Rackspace Partner Network. These mutual referral partnerships are designed to add value for current clients and to increase targeted exposure and enhanced reputations for both companies.
"TraceSecurity is directly attacking many of the shortfalls for effective information security management facing today's growing businesses," said Chris Rallo, senior manager of Rackspace partner strategy and programs. "These market-making capabilities are serving TraceSecurity customers well, and we believe that Rackspace clients around the world will reap similar benefits. Because of the synergies in our technologies, the partnership is a natural fit for both organizations."
Rackspace signed on with TraceSecurity as a referral partner last December and, since receiving training on the TraceSecurity software and services portfolio, has successfully referred client engagements. TraceSecurity will continue to train Rackspace sales personnel across the U.S., including educational webinars, throughout the first half of 2014.
"We are delighted to be associated with an industry leader of such renown as Rackspace," said Alan Fortier, director of channel sales at TraceSecurity. "As a global leader in hosted, cloud solutions, Rackspace's fanatical commitment to customer service makes it easy to recommend their services to our customer base."
According to Fortier, discussions are also underway to add Rackspace to TraceSecurity's premier Control Partner Referral Program. This program provides for automated referral of Rackspace solutions within TraceSecurity's flagship security software solution, TraceCSO. When a need is identified for remediation in the TraceCSO risk assessment, such as hosting recommendations for business continuity or disaster recovery, the software would automatically recommend Rackspace as a solution.
The partnership with Rackspace has other, longer-term goals as well, says Fortier. TraceSecurity is dedicated to elevating successes achieved under the current referral engagement to qualify for the Rackspace Professional Services Group. Currently, this organization is limited to select vendors through which Rackspace becomes expert in the vendor partner's product suite and can sell their services to its hosting customers. Qualification criteria cover a disciplined, 18-month training and sales process.
For additional information about the collaboration between TraceSecurity and Rackspace, visit TraceSecurity at the RSA Conference 2014, booth 2314, in the South Hall.
About TraceSecurity

TraceSecurity, a leading pioneer in cloud-based security solutions, provides IT governance, risk and compliance (GRC) management solutions. The company's cloud-based services help organizations achieve, maintain and demonstrate security compliance while significantly improving their security posture. With more than 1,700 customers, TraceSecurity supports the security and risk management efforts of organizations in financial services, healthcare, high-tech, insurance, government, education and other regulated sectors. Founded in 2004, the company has executive offices in Silicon Valley and offices in Baton Rouge, La. For more information, call (225) 612-2121 or visit www.tracesecurity.com.