Thales' Encryption Product Recognized at RSA
Thales' Encryption Product Recognized at RSA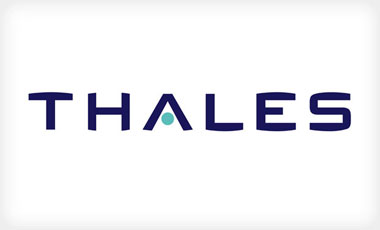 Thales, leader in information systems and communications security, announces that InfoSecurity Products Guide has recognized Thales keyAuthority® as Best Encryption Product in its 2014 Global Excellence Awards. The prestigious award recognizes Thales as a global leader in the IT security industry with advanced, ground-breaking data protection solutions.
Enterprises today understand the importance of cryptography to ensure the security of critical data – both on premise and in the cloud. However this creates significant key management challenges, particularly as the number of applications and devices, often from different vendors, increases. To combat complexity, unnecessary operational costs and to ease compliance, valuable operational efficiencies can be gained by centralizing and automating key management. The value of separating key management tasks from the applications that use the keys is further increased in virtualized and cloud environments, where organizations can retain in-house control of keys and still take advantage of cloud-based encryption and data storage.
keyAuthority is a high assurance appliance that provides centralized key management to lower the risk of security breaches and facilitate compliance with stringent regulations and policies while also ensuring that critical data remains available to the organization.
keyAuthority is a security-hardened appliance that manages encryption keys on behalf of multiple classes of encryption devices, providing a single, unified key management system to achieve a consistent security policy, simplified administration, auditing and economies of scale.
keyAuthority delivers market-proven enterprise capabilities, such as the automation of key lifecycle management controls, high scalability, redundancy, support for multi-tenant environments and sophisticated administrative role separation and key segregation.
keyAuthority offers the broadest and most complete support for the latest Key Management Interoperability Protocol (KMIP) version 1.2 developed by the OASIS standards body, providing KMIP-enabled interoperability for encryption-enabled products from leading vendors including Brocade and Quantum.
Delivered in a tamper-resistant and tamper-evident hardware platform certified to the stringent FIPS 140-2 Level 3 standard for the entire chassis, keyAuthority offers long-term reliable protection of keys on behalf of an organization's most critical applications and sensitive data.
Cindy Provin, president, Thales e-Security, Inc., says:
"Thales keyAuthority is deployed in some of the most demanding environments, including financial services and government, where high levels of assurance and reliability are critical. Building on our history of developing trusted hardware security modules (HSMs) and key management solutions, Thales is ideally positioned to satisfy partner and customer requirements for key management that ultimately supports the entire organization. This award further recognizes our commitment to delivering innovative and high quality data protection solutions that enable our customers to protect their most valuable assets. We are pleased and honored to receive such an award."
Visit Thales at booth #909 South Expo, RSA Conference, Moscone Center, San Francisco, February 24-28, 2014
See demonstrations of Thales keyAuthority in the OASIS KMIP interoperability showcase booth #1909 South Expo.
Supporting Resources:
For more information on keyAuthority, visit: http://www.thales-esecurity.com/products-and-services/products-and-services/key-management-systems/keyauthority
For industry insight and views on the latest cyber security trends, visit: www.thales-esecurity.com/blogs
Follow Thales e-Security on Twitter @Thalesesecurity, LinkedIn, Facebook and YouTube
About Thales e-Security
Thales e-Security is a leading global provider of data encryption and cyber security solutions to the financial services, high technology, manufacturing, government and technology sectors. With a 40-year track record of protecting corporate and government information, Thales solutions are used by four of the five largest energy and aerospace companies, 22 NATO countries, and secure more than 80 percent of worldwide payment transactions. Thales e-Security has offices in Australia, France, Hong Kong, Norway, United States and the United Kingdom. www.thales-esecurity.com
About Thales
Thales is a global technology leader for the Aerospace & Transportation and the Defence & Security markets. In 2013, the company generated revenues of €14.2 billion ($18.3 billion) with 65,000 employees in 56 countries. With its 25,000 engineers and researchers, Thales has a unique capability to design, develop and deploy equipment, systems and services that meet the most complex security requirements. Thales has an exceptional international footprint, with operations around the world working with customers and local partners. www.thalesgroup.com
Positioned as a value-added systems integrator, equipment supplier and service provider, Thales is one of Europe's leading players in the security market. The Group's security teams work with government agencies, local authorities and enterprise customers to develop and deploy integrated, resilient solutions to protect citizens, sensitive data and critical infrastructure.
Drawing on its strong cryptographic capabilities, Thales is one of the world leaders in cybersecurity products and solutions for critical state and military infrastructures, satellite networks and industrial and financial companies. With a presence throughout the entire security chain, Thales offers a comprehensive range of services and solutions ranging from security consulting, intrusion detection and architecture design to system certification, development and through-life management of products and services, and security supervision with Security Operation Centres in France and the United Kingdom.