Temasoft improves document protection against data leakage and misuse with DocSecurity
Temasoft improves document protection against data leakage and misuse with DocSecurity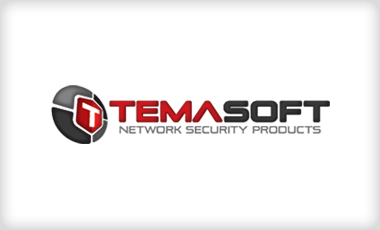 Temasoft today announced the availability of the first technical preview of DocSecurity, a software application aimed at protecting documents against loss, theft and misuse.
Taking into consideration the recent security incidents that occurred in many companies and institutions, data protection has become a primary concern for many businesses. The common solutions to address this concern currently involve DLP products, which are reactive tools that usually operate on the network perimeter and which use data inspection to detect breaches. Unfortunately, this approach makes them costly and rather inefficient as they cannot easily recognize sensitive data, they generate many false positives and can only monitor certain protocols and applications (e.g. HTTP, SMTP, FTP, etc.).
DocSecurity offers a proactive alternative to the traditional DLPs, as it relies on agents which enforce data protection on each workstation that is used to process sensitive files. This way, many incidents cannot even occur anymore as DocSecurity protects documents efficiently in every situation: when they are stored on drives, when they travel (no matter how or where) and when their content is processed by authorized applications (no matter which). In the same time, the product is almost transparent to the end-user, integrates with Active Directory and can easily track and report on the activity related to sensitive files across the network.
The main features of DocSecurity include:
- Document encryption: sensitive documents are encrypted through Microsoft Windows EFS when they reside on NTFS partitions and through a combination of AES and RSA keys when they travel or when they are stored on non-NTFS partitions.
- Support for any document type: with DocSecurity it's easy to specify which documents can be protected. It only needs a list of file extensions and all the corresponding files will be treated as sensitive and will be protected accordingly.
- Application and user control: the content of the sensitive files can only be accessed by authorized users and applications (e.g. if only Microsoft Word is authorized to work with *.doc files, users cannot also use Microsoft WordPad to get access to the content of those files). Furthermore, authorized applications are monitored and depending on the users' permissions, certain operations (e.g. copy/paste, print, print screen) can be blocked to make sure they won't be used to leak the content of the files.
- Compatible with present and future applications: unlike other products which can only rely on specific apps to be able to open protected files, DocSecurity does not have such limitations, as its protection features work with almost any present and future app. This way, people can still use their favorite commercial or custom application to process documents in a secure and transparent manner.
- Regulatory compliance reporting: DocSecurity tracks the activity related to the protected documents so that users can check if those files are used properly or if they are subject to potential abuse. This information is very helpful to prove compliance with different data protection regulations like HIPAA, GLBA, PCI-DSS and others.
"As authorized users are still a primary cause of incidents related to sensitive data, it's vital to be able to track and control what users do with the important files once they access them" said Lucian Mocanasu, the CEO of Temasoft. "DocSecurity can be a very helpful tool against breaches, as it is able to encrypt documents and also keep their content safe when people move, read or edit them" he added.
The increasing importance of controlling how people work with sensitive data was confirmed by different studies. For instance, Forrester showed in its report entitled "Understand The State Of Data Security And Privacy: 2013 To 2014" that 36% of the breaches related to sensitive data were caused by inadvertent misuse by insiders. In the health industry this percentage was even greater. The survey was based on data provided by 512 North American and European enterprise and SMB IT security decision-makers whose organizations experienced data breaches in 2012-2013.
These findings illustrate the need for businesses to include stronger document protection solutions into their systems to safeguard the most important files against leakage, fraud and misuse.
Availability
A technical preview version of DocSecurity is available now. The product will be fully released to market in the second half of 2015 and it will use a subscription licensing model.
About Temasoft
Temasoft is a software company focused on developing network security and infrastructure products. The company was founded in 2000 and since then, it has been involved in the development of several award-winning products for GFI Software which are now used by thousands of customers all over the world. Temasoft is also a longtime Microsoft Gold ISV Partner.
To learn more about DocSecurity, visit www.temasoft.com or email office@temasoft.com.