Radware Introduces Industry's First Hybrid Cloud Based WAF Service
Radware Introduces Industry's First Hybrid Cloud Based WAF Service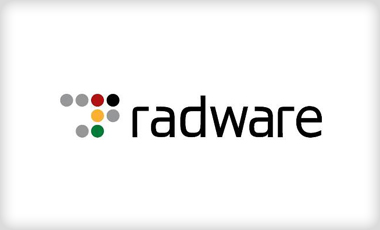 Radware(NASDAQ: RDWR), a leading provider of cyber security and application delivery solutions ensuring optimal service level for applications in virtual, cloud and software defined data centers, today released a new and fully-managed, cloud-based Web Application Firewall (WAF) service that provides unmatchedprotection from web-based cyber-attacks.
Cyber-attacks remain a persistent threat and have become sophisticated in size and scope. Denial of Service (DoS), SQL injections and cross-site scripting are the most common web attack vectors, increasing in popularity. As migration to the cloud continues and expands, companies today are facing a more distributed network infrastructure. This transition of web based applications to the cloud have rendered on-premise mitigation tools ineffective against web attacks and require organizations to protect their applications both on-premise and in-the-cloud.
Radware's new Hybrid Cloud WAF Service is an industry first that provides a fully managed enterprise grade WAF that protects both on-premise and cloud-based applications, using a single technology solution. Unlike existing WAF solutions that integrate dual technologies which results in a gap between protection coverage and quality, Radware's single technology approach makes migrating applications to the cloud safer and secure.
"It's not uncommon for enterprises to distribute their applications both on-premise and in-the-cloud. In addition, we see enterprises employ multiple cloud vendors to host various aspects of their infrastructure. However, having a disparate network infrastructure adds a level of complexity when trying to protect your web applications," says Carl Herberger, vice president of security solutions for Radware. "We have taken actionable steps to provide enterprise with a unified hybrid solution against web-based attacks regardless if protection is needed on-premise or in the cloud and provide better security when moving applications to the cloud as well as ease of security policy orchestration and automation."
In addition to protection from various web attacks, Radware's Hybrid Cloud WAF can also defend and mitigate a wide range of DDoS attacks through its always-on DDoS attack protection, and provide comprehensive detection and mitigation of attacks with minimal false positives and no impact on legitimate traffic.
"When there is no technical integration between on-premise and cloud WAF technologies, organizations are faced with poor quality of detection resulting in poor mitigation options," says Jon Oltsik, senior principal analyst, Enterprise Strategy Group. "Radware's Hybrid Cloud WAF Service can help bridge this gap by integrating its on-premise devices and WAF technologies with cloud-based coverage to deliver a comprehensive detection and mitigation solution."
The Hybrid Cloud WAF Service also provides full coverage from all of OWASP's Top 10 security risks and is backed by Radware's Emergency Response Team – a dedicated group of security experts that can actively monitor and mitigate attacks in real time.
For additional information on Radware's Hybrid Cloud WAF service, please visit http://www.radware.com/hybridcloudwaf or visit Radware at booth S2021 during this year's RSA Conference in San Francisco, CA.

About Radware
Radware (NASDAQ: RDWR), is a global leader of application delivery and application security solutions for virtual, cloud and software defined data centers. Its award-winning solutions portfolio delivers service level assurance for business-critical applications, while maximizing IT efficiency. Radware's solutions empower more than 10,000 enterprise and carrier customers worldwide to adapt to market challenges quickly, maintain business continuity and achieve maximum productivity while keeping costs down. For more information, please visit www.radware.com
Radware encourages you to join our community and follow us on: Facebook, Google+, LinkedIn, Radware Blog, SlideShare, Twitter, YouTube, Radware Connect app for iPhone and our security center DDoSWarriors.com that provides a comprehensive analysis on DDoS attack tools, trends and threats.
©2015 Radware, Ltd. All rights reserved. Radware and all other Radware product and service names are registered trademarks or trademarks of Radware in the U.S. and other countries. All other trademarks and names are property of their respective owners.