Network Firewalls, Network Access Control , Next-Generation Technologies & Secure Development
Procera Networks Releases NAVL 4.3, Doubling Performance for Embedded Internet and Application Intelligence
Procera Networks Releases NAVL 4.3, Doubling Performance for Embedded Internet and Application Intelligence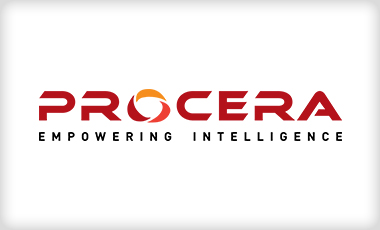 Procera Networks, Inc. (NASDAQ: PKT), today announced Network Application Visibility Library (NAVL) 4.3, the latest next-generation Deep Packet Inspection (DPI) software engine that provides real-time, Layer-7 classification of network traffic. NAVL 4.3 provides cutting-edge application identification and classification for today's demanding consumer and enterprise Internet services, and offers a two-fold increase in performance.
Employed by software and hardware manufacturers worldwide and running on all popular processors and operating systems, NAVL allows integrators to remain focused on their core competencies while incorporating industry-leading DPI functionality from Procera in their products. Applications and use cases for NAVL include load balancing, network testing and analytics probes, next generation firewalls, and a host of other security and traffic management capabilities for telecom equipment manufacturers and vendors.
In recent benchmarking tests, NAVL achieved average performance gains of over 50 percent on standard x86 platforms, and doubled performance when utilizing an external connection management configuration. Leveraging an Intel Sandy Bridge processor, Procera observed 10 Gbps of throughput per core and linear scalability as cores were added on a dual socket E5-2670 at 2.6 Ghz with HyperThreading and Turbo-Boost disabled. Integrators that require embedded DPI in specialized use cases like low-power devices (such as machine-to-machine [M2M] communication) or specialized CPUs (such as security) will especially benefit from NAVL 4.3's global optimization. NAVL 4.3 also provides a simplified deployment process, consolidating hundreds of files down to one simple download.
"Procera's NAVL software engine provides granular traffic visibility, intelligence and control for GFI's WebMonitor™ security solution," said Alex Cachia, Director of Engineering at GFI Software. "NAVL 4.3 will not only increase the performance of our solution, but simplify management of NAVL binaries that will allow us to focus on core innovation of our own leading products."
"Integrators today require pristine and efficient performance of their embedded network intelligence solutions", said Derek Lownsborough, VP of Engineering for Procera Networks. "Whether for security applications or M2M devices, the ability to identify traffic quickly, efficiently, and accurately enables NAVL customers to continue bringing their own innovative solutions to market."
NAVL 4.3 is generally available today for new and existing customers. For more information on NAVL 4.3, visit Procera Networks at RSA Conference (booth 2421) or visit http://www.proceranetworks.com/deep-packet-inspection.
About Procera Networks, Inc.
Procera Networks, Inc. (NASDAQ: PKT), the global Subscriber Experience company, is revolutionizing the way operators and vendors monitor, manage and monetize their network traffic. Elevate your business value and improve customer experience with Procera's sophisticated intelligence solutions. For more information, visit http://www.proceranetworks.com or follow Procera on Twitter at @ProceraNetworks.