New RSA Solutions To Help Bring Faster Incident Response That's Better Aligned to Business Risk
New RSA Solutions To Help Bring Faster Incident Response That's Better Aligned to Business Risk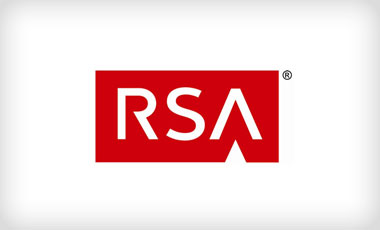 RSA, the Security Division of EMC (NYSE: EMC), announced three new solutions for Security Operations Centers (SOCs) and the recently announced RSA Security Analytics platform. The newly released RSA Advanced Incident Management for Security (AIMS), RSA Asset Criticality Intelligence (ACI) and RSA Data Discovery for Security Analytics software solutions are designed to provide organizations with deep context and content awareness of IT assets to help security analysts prioritize and focus threat and incident management.
The combination of these solutions with the RSA Security Analytics platform is engineered to provide unmatched solution breadth and depth and helps enable organizations to become more proactive, targeted and effective in critical asset protection, threat detection and incident response.
Today's IT environments are more fluid and complex than ever. Security teams are faced with a flood of alerts and indicators across hundreds or thousands of devices and massive volumes and varieties of applications and information types. To effectively defend their enterprises, security teams must be able to prioritize their efforts based on the business risk related to the potential incidents they track.
To achieve these goals security teams must not just employ better security analytics to help identify advanced threats, but also must have the tools and threat intelligence to understand which security alerts represent the highest risk to the business, and what assets require the greatest protection. It's also critical to involve the right business stakeholders in the incident management process and provide them greater visibility into the organization's overall security posture.
RSA's new solutions are expressly designed to align the efforts of the security and business teams to better protect the critical assets of an organization. Built on the proven architectures of the RSA Archer® Governance, Risk and Compliance (GRC) platform and RSA® Data Loss Prevention (DLP) suite, these new solutions combine with the RSA Security Analytics platform to help next generation Security Operations Centers address multiple dimensions of advanced threats.
Along with these new solutions, RSA is also releasing the latest version of RSA Archer® Threat Management 4.0 software that is designed to prioritize security projects based on risk and threat scores by aggregating and fusing threat intelligence feeds with vulnerability scan results from multiple sources.
AVAILABILITY:
RSA Data Discovery for Security Analytics and RSA Archer Threat Management 4.0 software is immediately available. The RSA Asset Criticality Intelligence (ACI) and RSA Advanced Incident Management for Security (AIMS) software will be generally available in March 2013.
ADDITIONAL RESOURCES:
ABOUT RSA
RSA, The Security Division of EMC, is the premier provider of security, risk and compliance management solutions for business acceleration. RSA helps the world's leading organizations succeed by solving their most complex and sensitive security challenges. These challenges include managing organizational risk, safeguarding mobile access and collaboration, proving compliance, and securing virtual and cloud environments.
Combining business-critical controls in identity assurance, encryption & key management, SIEM, Security Analytics, Data Loss Prevention and Fraud Protection with industry-leading GRC capabilities and robust consulting services, RSA brings visibility and trust to millions of user identities, the transactions that they perform and the data that is generated. For more information, please visit www.EMC.com/RSA.
ABOUT EMC
EMC Corporation is a global leader in enabling businesses and service providers to transform their operations and deliver IT as a service. Fundamental to this transformation is cloud computing. Through innovative products and services, EMC accelerates the journey to cloud computing, helping IT departments to store, manage, protect and analyze their most valuable asset — information — in a more agile, trusted and cost-efficient way. Additional information about EMC can be found at www.EMC.com.