Lancope Showcases StealthWatch® System 6.7 at RSA Conference 2015
Lancope Showcases StealthWatch® System 6.7 at RSA Conference 2015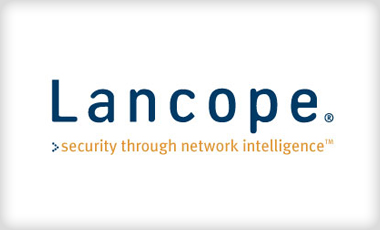 Lancope, Inc., a leader in network visibility and security intelligence, will showcase its upcoming StealthWatch System 6.7 platform for helping enterprises achieve extended network visibility and context-aware security analytics at RSA Conference 2015 next week. Through a series of presentations and demonstrations, Lancope will educate attendees on the latest cyber-attacks and how to combat them with advanced threat detection and incident response.

"Attackers never rest, and neither do we," said Mike Potts, president and CEO of Lancope. "Already this year, Lancope has been recognized by the SANS Institute, Cybersecurity Ventures and InfoWorld for excellence in cybersecurity, and we look forward to demonstrating our forward-thinking solutions to the massive audience of security professionals attending the RSA Conference next week. With the right people, processes and technology in place, we can win this cyberwar, but it will require tremendous collaboration between security vendors, end users and other industry experts."

Lancope ProxyWatch(TM) Solution - A New Level of Network Visibility
While at the RSA Conference, Lancope will preview its new ProxyWatch(TM) solution for obtaining visibility into both sides of a proxy conversation as part of StealthWatch System 6.7. By illuminating this previous blind spot of traffic going out to the Internet, Lancope furthers its commitment to helping customers dramatically improve threat detection, incident response and forensics.

Cisco TrustSec Integration for Improved Policy Enforcement
Lancope will also unveil upcoming integration with Cisco TrustSec as part of the latest version of the StealthWatch System, enabling better network segmentation and policy management. An extension of Lancope's strategic technology partnership with Cisco and integration with the Cisco Identity Services Engine (ISE), the TrustSec integration will help enterprises create, monitor and enforce critical network usage policies for improved security and compliance. Lancope and Cisco will demonstrate their combined solutions at Cisco's RSA booth (#N3801).

Combating the Insider Threat with Continuous Response
On Tuesday, April 21, at 3:30 p.m. PT, Lancope CTO TK Keanini will present a Briefing Center session in the South Hall entitled, "The Insider Threat - Protecting Your Network from the Inside Out." During the session, Keanini will discuss why traditional security defenses are no longer working against today's sophisticated attacks, especially those that originate inside the network or that don't use malware to get in. He will then explain how security intelligence and analytics can be used to power a more comprehensive, continuous response to advanced adversaries.

Extending Network Insight with Gigamon
Lancope will also present in the RSA booth of technology partner Gigamon (#S333). Combining Lancope's StealthWatch System and Gigamon's Visibility Fabric, organizations can leverage the full power of NetFlow and gain extended insight into network infrastructure. Lancope's director of business development, Jeff Wells, will join Gigamon to present on the companies' integrated solutions on Tuesday at 2:45 p.m., Wednesday at 1:45 p.m. and Thursday at 11:45 a.m. PT.

New Security Algorithms and Enhanced User Experience
In addition to the above activity, Lancope will demonstrate additional StealthWatch System 6.7 functionality in its own booth (#N4211) at the RSA Conference. Alongside the ProxyWatch solution and Cisco TrustSec integration, Lancope will unveil new security algorithms that can detect communications with Tor network and Bogon IP addresses for an added layer of network protection. StealthWatch System 6.7 will also include easy integration with other security tools for faster, more precise troubleshooting and investigation, as well as additional operational efficiencies that enhance user experience.

StealthWatch System 6.7 will be available in May 2015. Those interested should visit Lancope RSA Booth #N4211 or contact sales@lancope.com to learn more. For additional information on how to monitor, detect, analyze and respond to sophisticated external attacks and insider threats, go to: http://www.lancope.com/why-stealthwatch. Security professionals can also click here to download the free eBook, "Combating the Insider Threat."

About Lancope
Lancope, Inc. is a leading provider of network visibility and security intelligence to protect enterprises against today's top threats. By analyzing NetFlow, IPFIX and other types of network telemetry, Lancope's StealthWatch(®) System delivers Context-Aware Security Analytics to quickly detect a wide range of attacks from APTs and DDoS to zero-day malware and insider threats. Combining continuous lateral monitoring across enterprise networks with user, device and application awareness, Lancope accelerates incident response, improves forensic investigations and reduces enterprise risk. For more information, visit www.lancope.com.