ISMG Wraps Up Coverage from RSA Conference 2013
ISMG Wraps Up Coverage from RSA Conference 2013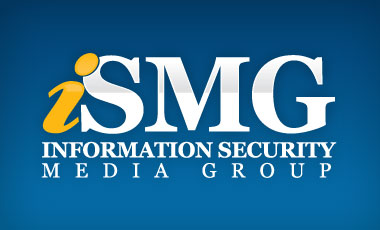 Information Security Media Group (ISMG), Platinum Media Sponsor of the RSA Conference 2013 for the fourth consecutive year, announces its wrap-up of extensive coverage from this year's event.
The 2013 conference took place at the Moscone Center in San Francisco from Feb. 25 - March 1, and ISMG's team was on hand to speak with top information security thought-leaders on the topics that matter most, including big data, mobile security and fraud protection.
"This event was our largest ever, and with ISMG's biggest team present at the conference, we produced an unprecedented amount of content, from articles, blogs and audio interviews to video interviews with top information security thought-leaders," says Tom Field, ISMG's VP - Editorial.
ISMG's coverage at RSA includes over 25 video interviews with speakers ranging from Eugene Spafford, renowned computer science professor at Purdue University, to attorneys David Navetta and Ronald Raether, as well as representatives from top information security vendors such as Cisco, Trusteer and ThreatMetrix.
The editorial team also recorded over 30 audio interviews on the show floor. Other coverage includes wrap-ups of the top press releases throughout the week, in-depth reporting from various educational sessions, and pre-event interviews with speakers including Hugh Thompson, RSA Conference's program committee chair.
As part of the event programming, Executive Editor Eric Chabrow took to the stage with NIST's Ron Ross, former Yahoo! CISO Justin Somaini, and the Department of Homeland Security's John Streufert in a presentation entitled "Risk Management: How to Put Theory Into Practice." The presentation focused on improving organizations' information risk management programs.
Managing Editor Tracy Kitten gave a presentation entitled "Banking Fraud: Where Is the Liability - With the Customer, Bank or Vendor?" alongside attorneys Joseph Burton and Dan Mitchell, FS-ISAC's Bill Nelson and Trusteer's George Tubin. This panel session looked into the PATCO Construction fraud case and offered a debate on who is liable when a business banking account is breached.
ISMG hosted private briefings at its media suite for security technology vendors to learn more about ISMG's ongoing research into what drives risk and security technology purchasing decisions.
ISMG also hosted two cocktail receptions during RSA Conference 2013. It's "Banking Information Security: The Evolution of Fraud" event, sponsored by Trend Micro, looked at the latest fraud trends against financial institutions. The "Healthcare Information Security: A Status Report" presentation, sponsored by Intel, looked at the latest trends in healthcare information security.
ISMG subscribers can go to InfoRiskToday, DataBreachToday, BankInfoSecurity, GovInfoSecurity, HealthcareInfoSecurity or any of the ISMG sites for full coverage details.
About ISMG:
Information Security Media Group publishes BankInfoSecurity, CUInfoSecurity, GovInfoSecurity, HealthcareInfoSecurity, InfoRiskToday, DataBreachToday and CareersInfoSecurity. These digital media sites offer news, views, research and education on the top industry, security, regulatory and technology challenges facing information security leaders worldwide. Each site is guided by an advisory board of renowned thought-leaders from business, government and education.
ISMG's suite of educational webinars offers hands-on training by knowledgeable practitioners and is available to individual and corporate subscribers.
ISMG's custom research, including the Healthcare Information Security Today, Faces of Fraud and Cloud Computing Security surveys, is routinely featured at leading industry events, such as RSA Conference and BAI Payments Connect.
About RSA Conference:
RSA Conference helps drive the global information security agenda with annual events in the U.S., Europe, and Asia. Throughout its almost 21-year history, RSA Conference consistently attracts the best and brightest in the field, creating opportunities to learn about information security's most important issues through face-to-face and online interactions with peers, luminaries and emerging and established companies. As information security professionals work to stay ahead of ever-changing security threats and trends, they turn to RSA Conference for a 360-degree view of the industry. RSA Conference seeks to arm participants with the knowledge they need to remain at the forefront of the information security business. More information on events, online programming and the most up-to-date news pertaining to the information security industry can be found at www.rsaconference.com.
RSA is a registered trademark of EMC Corporation in the United States and/or other countries. All other products and/or services referenced are trademarks of their respective companies.