Intralinks Adds HP ArcSight as Enterprise Fabric Partner for Secure Enterprise Collaboration
Intralinks Adds HP ArcSight as Enterprise Fabric Partner for Secure Enterprise Collaboration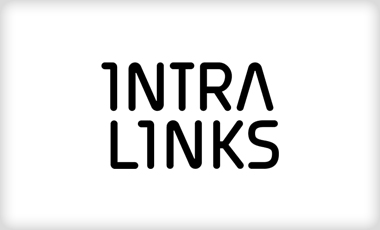 Intralinks Holdings, Inc. (NYSE: IL), a leading, global SaaS provider of secure enterprise content collaboration solutions, today announced the expansion of Intralinks' Enterprise Fabric partner ecosystem with the addition of HP ArcSight. A leading security information and event management (SIEM) solution, HP ArcSight protects businesses by enabling cost-effective compliance and advanced security analytics to identify threats and manage risk. The partnership integrates Intralinks secure content collaboration solutions with HP ArcSight, providing joint customers with a seamless experience for protecting sensitive information that is shared inside and outside the organization. The addition of HP ArcSight also extends the strategic partnership between HP and Intralinks announced earlier this year.

"While enterprise file-sharing platforms have made it easy for people to share files with their colleagues and customers, organizations must remain vigilant when it comes to security and infrastructure requirements," said Alan Lepofsky, VP and Principal Analyst, Constellation Research. ''It's critical that file sharing be a seamless component of collaboration solutions, while at the same time meeting strict governance and compliance regulations."

The Intralinks Enterprise Fabric Partner ecosystem weaves together technologies that enable organizations to manage, secure, and extend protections for high-value content anywhere, anytime, and on any device. These partnerships leverage an organization's existing investments in security, data management, and mobility technologies, extending their reach to support beyond-the-firewall content collaboration and file sharing using the Intralinks Platform.

"Organizations struggle to keep their valuable data safe while also enabling employees to easily share information and work collaboratively," said Frank Seminaro, vice president of strategic alliances at Intralinks. "The addition of HP ArcSight to the Intralinks Enterprise Fabric ecosystem extends existing enterprise security technologies and gives organizations the confidence that their sensitive information is being protected."

For more information about the Intralinks Enterprise Fabric Partner Program
For more information on the Intralinks Enterprise Fabric Partner Program, visit https://www.intralinks.com/company/partners or contact EnterpriseFabric@intralinks.com.

About Intralinks
Intralinks Holdings, Inc. (NYSE: IL) is a leading, global technology provider of secure enterprise content collaboration solutions. Through innovative Software-as-a-Service solutions, Intralinks software is designed to enable the exchange and control of information between organizations securely and compliantly when working through the firewall. More than 3.1 million professionals at 99% of the Fortune 1000 companies have depended on Intralinks' experience. With a track record of enabling high-stakes transactions and business collaborations valued at more than $28.1 trillion, Intralinks is a trusted provider of easy-to-use, enterprise strength, cloud-based collaboration solutions. For more information, visit www.intralinks.com.

Forward Looking Statements
The forward-looking statements contained in this press release are made pursuant to the safe harbor provisions of the Private Securities Litigation Reform Act of 1995. Forward-looking statements are express or implied statements that are not based on historical information and include, among other things, statements concerning Intralinks' plans, intentions, expectations, projections, hopes, beliefs, objectives, goals and strategies. These statements are neither promises nor guarantees, but are subject to a variety of risks and uncertainties, many of which are beyond our control and could cause actual results to differ materially from those contemplated in these forward-looking statements. Accordingly, there can be no assurance that the results or commitments expressed, projected or implied by any forward-looking statements will be achieved, and readers are cautioned not to place undue reliance on any forward-looking statements. The forward-looking statements in this press release speak only as of the date hereof. As such, Intralinks undertakes no obligation to update or revise the information contained in this press release, whether as a result of new information, future events or circumstances or otherwise. For a detailed list of the factors and risks that could affect Intralinks' financial results, please refer to Intralinks Holdings, Inc.'s public filings with the Securities and Exchange Commission from time to time, including its Annual Report on Form 10-K for the year-ended December 31, 2014.