Guidance Software and Blue Coat Announce Partnership at RSA
Guidance Software and Blue Coat Announce Partnership at RSA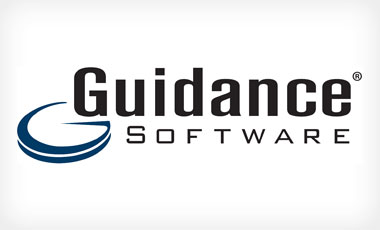 Guidance Software, Inc. (NASDAQ:GUID), the World Leader in Digital Investigations™, and Blue Coat Systems, Inc., the market leader in business assurance technology, today announced that they are partnering to deliver a groundbreaking approach for detecting evasive cyber threats. The partnership will integrate EnCase® Cybersecurity with the Blue Coat Security Analytics Platform to provide an unprecedented level of visibility into both network traffic and endpoint devices that will enable enterprises to close the gap between breach and detection.
According to Ponemon Research, 90 percent of businesses report at least one breach over the previous 12 months. And, the Verizon Data Breach Report found that while the majority of advanced targeted attacks took seconds, minutes or hours to compromise targets, 78 percent of breaches took weeks, months or years to discover. This data points to a gap between the occurrence of a breach and discovery, resulting from incomplete visibility that traditional security solutions provide into all traffic and endpoints on the network.
The combined Security Analytics Platform and EnCase Cybersecurity solution will enable enterprises to gain a 360-degree view of all endpoint data and network traffic across their organizations—allowing proactive identification and remediation of threats that have bypassed traditional security technologies. As a result, organizations will be able to rapidly correlate data-in-motion with data-at-rest, and share actionable intelligence across information security stakeholders. The result is a dramatic reduction in the time needed to detect and remediate incidents.
"Organizations today are aware of the evolving threat landscape and are operating under the assumption of compromise. Blue Coat's comprehensive reach into network traffic helps organizations with this mindset quickly find unknown network security threats," said Anthony Di Bello, director of strategic partnerships, Guidance Software. "Combined with the full visibility into the endpoint that EnCase provides, organizations can rapidly correlate network and endpoint intelligence to strengthen their ability to hunt and destroy cyber threats to their business."
EnCase Cybersecurity helps organizations implement a risk-assessment plan and rapid response process that complements and extends existing technologies and provides a critical capability at the endpoint. The Blue Coat Security Analytics Platform acts as a camera on the network, providing clear, actionable intelligence about security threats to applications, files and web content. Combined, these solutions will help organizations proactively tackle today's sophisticated and stealthy attacks.
"Today's threat landscape demands an integrated approach to advanced persistent threats that can bridge the gap between prevention and incident containment and remediation," said Alex Seton, vice president of corporate development for the Advanced Threat Protection group at Blue Coat Systems. "Partnering with Guidance Software demonstrates our commitment to delivering an integrated and open architecture that allows our customers to fortify their security posture."
About Blue Coat Systems
Blue Coat empowers enterprises to safely and quickly choose the best applications, services, devices, data sources, and content the world has to offer, so they can create, communicate, collaborate, innovate, execute, compete and win in their markets. For additional information, please visit www.bluecoat.com.
About Guidance Software, Inc.
Guidance Software is recognized worldwide as the industry leader in endpoint investigation solutions for security incident response and forensic analysis. Its EnCase® Enterprise platform, deployed on over 20 million endpoints, is used by more than 65 percent of the Fortune 100 and more than 40 percent of the Fortune 500, and numerous government agencies, to conduct digital investigations of servers, laptops, desktops and mobile devices. Built on the EnCase Enterprise platform are market-leading cyber security and electronic discovery solutions, EnCase® Cybersecurity, EnCase® Analytics, and EnCase® eDiscovery. They empower organizations to conduct speedy and thorough security incident response, reveal previously hidden advanced persistent threats or malicious insider activity, perform sensitive data discovery for compliance purposes, and respond to litigation discovery requests. For more information about Guidance Software, visit www.encase.com.
EnCase®, EnScript®, FastBloc®, EnCE®, EnCEP®, Guidance Software™ and Tableau™ are registered trademarks or trademarks owned by Guidance Software in the United States and other jurisdictions and may not be used without prior written permission. All other trademarks and copyrights referenced in this press release are the property of their respective owners.