Fixmo Announces Fixmo MRM Platform
Fixmo Announces Fixmo MRM Platform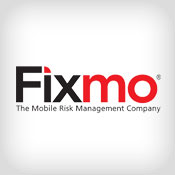 Fixmo, the mobile risk management company, announced Fixmo MRM, the first mobile risk management (MRM) platform for enabling protected, compliant and auditable mobile computing across the workplace. Built on the patented Fixmo Sentinel Device Integrity technology, Fixmo MRM monitors and protects mobile devices and corporate data to ensure organizations can maintain and prove regulatory compliance and mitigate the risks associated with mobile devices.
Fixmo MRM provides a suite of products and services for securing mobile devices, protecting corporate data and ensuring devices start, and remain, in a known trusted state. In addition to mobile device management (MDM) capabilities, it provides continuous device integrity monitoring, corporate data encryption and containment, adaptive policy enforcement and auditable compliance reporting. It proactively detects tampering and potential compliance breaches, alerts IT to the change in state and locks down the device or access to corporate data until the issue is resolved and the device is brought back into compliance. Fixmo MRM helps organizations embrace the latest mobile devices, apps and the bring-your-own-device (BYOD) approach while ensuring they can stay protected against the growing set of security threats and prove regulatory compliance.
Emerging Risks with Mobile Computing in the Workplace
The proliferation of smartphones, tablets, mobile apps and BYOD policies are revolutionizing the way we work - but are also putting organizations in a very difficult and potentially costly position. Along with enhanced freedom and productivity has come a growing range of security threats making it increasingly difficult to maintain corporate data privacy and regulatory compliance. While device management tools help to mitigate the risk of a lost or stolen device, organizations have no way of monitoring their deployment to detect and defend against potential compromises or data leaks. Rooted operating systems, privacy loss, network intrusions and data theft can all occur as a result of device tampering, malicious apps, cyber attacks, end-user actions or unauthorized access to an unlocked device. It is becoming increasingly difficult to ensure smartphones and tablets can be trusted once they are deployed to the field for both personal and business use. These emerging threats and uncertainties can leave organizations exposed to increased operational risk, potential security breaches and the inability to produce auditable compliance reports that accurately reflect the current state of their environment.
"Organizations in all sectors, and particularly those in regulated industries, are looking for a comprehensive and strategic approach to mobile security and risk management; one that addresses the unique challenges and risks that come along with the proliferation of mobile device operating systems and mobile apps, as well as the BYOD trend," said Andrew Borg, Research Director for Enterprise Communications and the Mobility Center of Excellence, Aberdeen Group.
Protecting Devices through Integrity Monitoring
Fixmo MRM is built on the Fixmo Sentinel Device Integrity engine, a solution developed as part of a Co-operative Research and Development Agreement (CRADA) between Fixmo and the U.S. National Security Agency (NSA). Fixmo MRM scans mobile devices to verify they start, and remain, in a trusted and compliant state. It provides continuous integrity monitoring once a device is deployed to detect tampering, unwanted policy changes, compliance breaches and potential exploits caused by malicious activities or actions taken by end-users and administrators that may put the device at risk. In the event of a compliance breach, Fixmo MRM offers a number of remediation tools as well as the ability to automatically lock down access to corporate data and networks until the issue is resolved and the device returns to a known trusted state.
Protecting Data and BYOD through Data Containerization
Fixmo MRM provides an advanced secure container solution for iOS and Android, Fixmo SafeZone, to protect corporate apps and data on corporate-owned and BYOD smartphones and tablets. Fixmo SafeZone is a defense-grade Secure Container and Secure Mobile Messaging solution that keeps business apps and data separated from personal apps using an IT-controlled on-device workspace with FIPS 140-2 certified 256-bit AES encryption.
Employees can safely access and store corporate email, contacts, calendaring, browsing, documents and custom applications without exposing them to the personal side of the device or the native file system. Fixmo MRM enables selective wiping of all corporate data on personal-liable devices, including documents and internal apps, as well as integrity-based policy controls to restrict access to corporate data or wipe it entirely in response to a security or compliance breach - even if the radio has been turned off or the SIM card removed.
Protecting Devices and Data through Adaptive Policy Controls
In addition to provisioning and monitoring security policies on iOS, Android and BlackBerry devices, Fixmo MRM enables adaptive policy controls that can dynamically update policies on-the-fly based on the device's current context, location, integrity level and threat posture. With adaptive policy controls, Fixmo MRM can temporarily lock down access to the camera and other hardware and software features that may expose risk to an organization when used within restricted areas or under certain environmental conditions.
Proving Compliance through Auditable Reporting
Fixmo MRM has been designed from the ground up to enable organizations to maintain and prove compliance with corporate policies and government regulations. It provides a centralized management and reporting framework to generate auditable compliance reports across all BlackBerry, iOS and Android devices based on the current state of mobile device operating systems, policy configurations, corporate data integrity and threat posture.
"Fixmo is building on its rich heritage with the NSA to help our customers take a more strategic and comprehensive approach to managing the risks associated with today's mobile computing environment," said Rick Segal, Founder and CEO of Fixmo. "With Fixmo MRM, our customers can protect their devices and corporate data, maintain system integrity and prove regulatory compliance through auditable reporting - all while supporting the latest devices, apps and the BYOD approach."
Expanding Capabilities with Third Party Solutions
Fixmo MRM also includes Fixmo Sentinel Extend, enabling third party Independent Software Vendors (ISV's) to create custom extensions to address unique security and reporting requirements. It offers custom integration with Fixmo MRM management services, device integrity services and adaptive policy engine to enable advanced context-based policy enforcement, integrity-based access controls for third party data and extended data tracking from third party sources for compliance and audit reporting.
"Mobile devices have quickly become a primary attack vector for cyber criminals and the sophistication of these attacks is rapidly evolving, putting organizations at increasing levels of risk," said Tom Kellermann, Chief Technology Officer at AirPatrol. "By integrating AirPatrol's ZoneDefense with Fixmo MRM, we're addressing these challenges head-on through wireless situational awareness and location-based policy enforcement. Customers can now take advantage of a fully integrated solution for protecting corporate data and assets based on the device's current location or proximity to restricted areas."
Fixmo will be demonstrating Fixmo MRM and its suite of mobile risk management products at Mobile World Congress in Barcelona from February 27th until March 2nd at booth #2A97 (Hall 2).
About Fixmo
Fixmo Inc. is the mobile risk management (MRM) company that helps organizations identify, mitigate and manage the risks associated with mobile devices in the workplace. The company's MRM solutions enable protected and compliant mobile computing, helping organizations embrace a wide range of mobile devices and applications while maintaining system integrity, protecting confidential data and proving regulatory compliance. Fixmo's MRM technology has been developed as part of a Co-operative Research and Development Agreement (CRADA) with the U.S. National Security Agency (NSA). Fixmo is headquartered in Sterling, Virginia and Toronto, Canada. Additional information on Fixmo can be found at www.fixmo.com.