Fasoo Launches Three Solutions at RSA 2012
Fasoo Launches Three Solutions at RSA 2012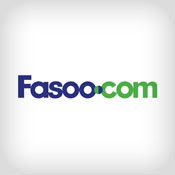 Fasoo, Inc., a leading enterprise digital rights management (E-DRM) provider, announced today that it will debut three security solutions that enable unparalleled protection for data in the cloud, during the RSA Conference 2012, February 27 - March 2, at booth #2445.
The Fasoo Usage Tracer (FUT) enables information governance by allowing organizations to overcome the limitations of security silos, often a consequence of cloud-driven infrastructure fragmentation.
FUT maintains detailed activity logs for all protected documents throughout their entire lifecycle and can trace activities by a specific user or document. In 2011, 30 million records were breached and since 2005, a staggering 540 million records have been compromised, according to the Privacy Rights Clearinghouse. With FUT, organizations can avoid becoming another statistic by monitoring the usage patterns of their protected documents with easy-to-read dashboards and graphics. Armed with this information, organizations can detect, analyze and proactively act before a breach even occurs. Plus, the real-time alert system sends emails, texts or blinking screen indicators when monitoring rules are violated, providing instant warnings to suspicious behavior.
Secure Wrap for Dropbox is designed specifically for Dropbox and protects digital content uploaded onto the popular cloud collaboration system with E-DRM functionality. This enables organizations to provide persistent data protection in the cloud, securely sync and share files on PCs and mobile devices. With more than 45 million users and over one million files saved on its site every five minutes, Dropbox has made significant inroads into the enterprise and is frequently used to share and collaborate on files. Yet, files uploaded to shared folders can become vulnerable to data leaks and unauthorized access. Secure Wrap for Dropbox enforces security policies on shared files in Dropbox folders by encrypting and controlling the access rights to the files while they are uploaded to the folders. The files also remain persistently secure, even after they are downloaded from shared folders. All files can also be traced to control and monitor their usage and access.
Mail CAP, a security solution that combines DLP with DRM, enables organizations to completely stop information leaks through email. A recent Gartner report states that insiders are responsible for 84% of all security breaches. While email continues to be the predominant business collaboration tool, it is also responsible for numerous data breaches that, in many instances, are extremely damaging to organizations. Mail CAP scans and analyzes outbound emails thoroughly and automatically takes actions, such as holding, blocking, approving and encrypting emails, based on predefined rules. With Mail CAP, organizations can securely collaborate on email with partners and clients.
Fasoo will be providing demos of all three technologies at booth #2445 on the RSA expo floor.
"The cloud has, and continues to, significantly transform business environments making it increasingly difficult to control and monitor data throughout its entire lifecycle. Yet keeping control over sensitive information is crucial for businesses to maintain their competitive advantage and ensure the trust of their stakeholders," said Dr. Kyugon Cho, Fasoo founder and CEO. "At Fasoo, we want to foster the innovations that the cloud enables, while also ensuring that organizations never have to surrender the governance of their information in the cloud, on mobile devices, with email and beyond."
To learn more about Fasoo, visit www.fasoo.com.
About Fasoo:
Founded in 2000, Fasoo set a landmark in the DRM industry with the first commercial DRM services in 2000 and enterprise DRM solutions in 2001. Based on the core-technology of the DRM platform, Fasoo provides total DRM solutions and services to all types of digital content, on all devices, and to all applications. Today, more than 950 enterprises with over one million users secure their confidential files using Fasoo's DRM applications, including SAMSUNG, HITACHI and POSCO, among others. Fasoo DRM is distributed through global reseller channels that include IKON Office Solutions, a Ricoh company; Toshiba American Business Solutions; HP; Samsung SDS; Hitachi Information Systems and Hitachi Solutions.