eSentire Sets Strategy to Increase Visibility into SSL Encrypted Threats
eSentire Sets Strategy to Increase Visibility into SSL Encrypted Threats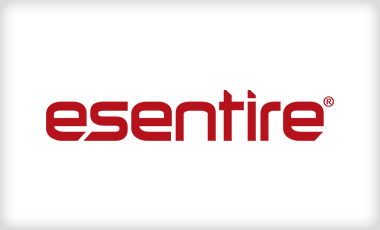 eSentire Inc., a leader in Active Threat Protection solutions and continuous managed cybersecurity services, plans to address an increasing risk for its clients by pursuing new partnerships to mitigate potential threats hidden in Secure Sockets Layer (SSL) encrypted data.
eSentire is taking a proactive approach to deal with the security risks presented by the increased use of SSL. By monitoring traffic inside the perimeter 24x7, eSentire's Active Threat Protection (ATP) can identify and mitigate threats missed by traditional security products. The company's strategy to gain visibility into previously encrypted traffic is to partner with vendors specializing in SSL decryption, allowing eSentire to monitor all traffic for potential threats.
"SSL encrypted data flows through our client networks and is shielded from our view. By getting access to the clear text packet data, our security analysts can provide a greater level of protection and value for our clients," said J. Paul Haynes, eSentire CEO.
eSentire's current integration with SSL decryption systems on client networks has been highly successful and has already improved visibility into previously unseen threats. Securing additional strategic partnerships to establish deeper integration will provide eSentire's clients with seamless SSL encryption cybersecurity protection.
"SSL encryption has been a blind spot which has had us concerned for some time," said Mark Van Der Sande, Co-CTO GoldenTree Asset Management. "eSentire's SSL inspection solution gave us a significant increase in network visibility – we saw greater than 30% over a one week period. This increased visibility has provided valuable access to previously unknown network traffic."
SSL traffic is on the rise, according to cybersecurity analyst Gartner, who reported that the trend of encrypted traffic is going to grow more rapidly. Gartner claims that in 2017, more of the network attacks targeting enterprises will use encrypted traffic to bypass
controls. Gartner recommends businesses evaluate the security risks coming from uninspected encrypted network traffic. *
*Gartner Report: Security Leaders Must Address Threats from Rising SSL Traffic (December 2013)
About eSentire Inc.
eSentire® is the leader in Active Threat Protection solutions and services, the most comprehensive way to defend enterprises from advanced and never-before-seen cyber threats. eSentire's flagship offering, Network Interceptor, challenges legacy security approaches, combining behavior-based analytics, immediate mitigation and actionable intelligence on a 24x7x365 basis. The company's dedicated team of security experts continuously monitors customer networks to detect and block cyber attacks in real- time. Protecting more than $2.2 trillion in combined assets, eSentire is the trusted choice for security decision-makers in financial services, healthcare, mining, energy, engineering and construction, legal services, and technology companies. In late 2013, eSentire was named to the Deloitte Technology Fast 50 Companies to Watch and cited as a Canadian Innovation Exchange CIX Top 20 most innovative Canadian company. For more information visit www.esentire.com and follow @esentire.