DigiCert's Certificate Monitoring Automates SSL Deployment
DigiCert's Certificate Monitoring Automates SSL Deployment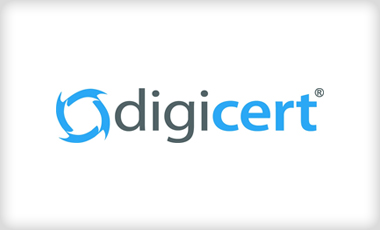 DigiCert, a leader in SSL Certificate trust, today is announcing new ways to automate SSL certificate installation and server configuration while helping enterprises detect certificate fraud. Certificate Monitoring parses data from Google Certificate Transparency (CT) logs and proprietary DigiCert systems to give enterprises unparalleled insight into certificates issued for their domains, along with phishing detection. Express Install, unlike any other utility available, simplifies and automates SSL installation and server configuration for Windows servers and top Linux distributions.
Certificate Monitoring
Certificate Monitoring identifies and helps stop unauthorized SSL certificates and protects brand IP by providing a comprehensive overview of all SSL certificates issued for a given domain and its variants. Using Certificate Monitoring, organizations enter owned domains (and variants) to identify unauthorized SSL Certificates and possible phishing attempts. Administrators can receive e-mail alerts when certificates are issued for their domains. Certificate Monitoring is the first operational service of its type in the market, in part available because DigiCert operates the only non-Google, approved CT log.
Express Install
Created with the system administrator or IT manager in mind, DigiCert's Express Install automates the installation and configuration of SSL Certificates, reducing the complexity, hassle, and time to enable HTTPS. It also reduces the typical configuration errors associated with manual processes. Unlike any tool now or planned to become available on the market, Express Install is compatible with Windows servers and top Linux distributions for Apache server support. Express Install also supports all certificate types, including wildcard, multi-domain and EV SSL.
"Our express installation and certificate monitoring systems are the result of continued efforts to enhance online trust while also addressing our customers' needs for consolidated, simplified certificate lifecycle management," said DigiCert Chief Security Officer Jason Sabin. "Certificate Monitoring and Express Install give administrators insight into the security of their domains, and also replace many of the time-consuming and error-prone tasks related to certificate installation and management."
Consistent with its quest to simplify the process of enabling Always-on SSL, DigiCert Express Install reduces installation and server configuration to a matter of clicks. Using Express Install eliminates the barriers and complexities of setting up secure servers and HTTPS-enabled Websites.
Now in beta, the DigiCert CertCentral™ platform consolidates enterprise certificate management, with Certificate Monitoring, Express Install and the award-winning DigiCert Certificate Inspector™, which helps organizations quickly inventory all SSL certificates across internal and external networks. Using smart sensors, Certificate Inspector helps identify misconfigurations, vulnerabilities and non-compliant certificates, and also provides remediation tips. Together, these new features from DigiCert represent a major step forward for online trust and digital certificate management.
Certificate Monitoring and Express Install are available for anyone to try today. For a free account, visit https://www.digicert.com/certcentral.

About DigiCert, Inc.
DigiCert is a premier, trusted provider of enterprise security solutions with an emphasis on authentication and encryption via managed PKI and high-assurance digital certificates. Headquartered in Lehi, Utah, DigiCert is trusted by more than 80,000 of the world's leading government, finance, healthcare, education and Fortune 500® organizations. DigiCert has been recognized with dozens of awards for providing enhanced customer value, premium customer service and market growth leadership. For the latest DigiCert news and updates, visit digicert.com, like DigiCert on Facebook® or follow @digicert on Twitter