Cyphort's Advanced Threat Defense Platform Integrates with Juniper Networks Spotlight Secure Platform
Cyphort's Advanced Threat Defense Platform Integrates with Juniper Networks Spotlight Secure Platform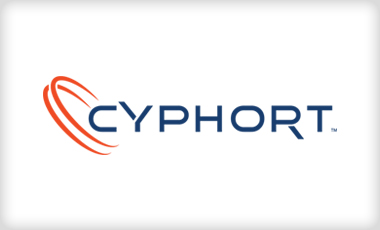 Cyphort, today announced it is working with Juniper Networksto integrate its Advanced Threat Defense Platform (ATDP) with the Juniper Networks Spotlight Secure open threat intelligence platform. The technology partnership will create a scalable enterprise solution allowing customers to detect and mitigate advanced threats that avoid traditional signature-based detection, and dynamically update protection policies on the Juniper Networks SRX Series Services Gateways firewall.
Cyphort enables security teams to quickly and accurately determine the existence and severity of an advanced targeted attack with threat priority-based mitigation techniques. With Cyphort's Advanced Threat Defense Software Platform, enterprises can detect advanced persistent threats in real-time, and immediately implement containment strategies with superior visibility, flexibility, and scalability across the network.
When identifying advanced threats, the Cyphort platform uniquely generates threat containment data, including IP addresses, IPS signatures, and website URLs that enterprise customers can implement within their security infrastructure to stop malware activity at the perimeter. Through integration with Juniper's Spotlight Secure threat intelligence platform, Cyphort's ATDP will automatically push IP addresses to block targeted attacks in real-time and directly to SRX management control points, which then inform SRX enforcement points in less than 60 seconds. This new integration creates a more scalable open policy enforcement approach. It is also the fastest way to deliver threat intelligence to the enforcement points, enabling customers to contain advanced threats before they can cause damage.
"This integration will allow us to provide enforcement coverage from advanced threats for enterprise customers at scale," said Jeremy Carlson, senior director of business development, Cyphort. "The need for payload analysis to share data with gateway equipment for enforcement is becoming critical in the current enterprise threat landscape, where signature based approaches are necessary but no longer sufficient and every attack is targeted."
Gateway protection using signature-based technologies is essential, however enterprise networks need more protection as the attacks have become so targeted that each enterprise can get specific tailored malware. It is no longer a question of 'if' zero day threats are able to get in the door, but when, and how to prevent their spread at scale with velocity.
"Advanced threat intelligence is critical for networks to ensure consistent policy enforcement and protection from the latest attacks," said Denise Shiffman, corporate vice president of product management, Juniper Networks. "Integrating our high-performance security solutions with Cyport's Advanced Threat Defense Platform will greatly benefit enterprises and provide a tool that can be tailored for each unique threat."
Stop by the Cyphort booth #438 and the Juniper Networks booth #3821 at RSA San Francisco to learn more about the joint solution.
About Cyphort
Cyphort is an innovative provider of Advanced Threat Protection solutions that deliver a complete defense against current and emerging Advanced Persistent Threats, targeted attacks and zero day vulnerabilities. The Cyphort Platform accurately detects and analyzes next generation malware, providing actionable, contextual intelligence that enables security teams to respond to attacks faster, more effectively, and in as surgical a manner as their attackers. Cyphort's software-based, distributed architecture offers a cost effective, high performance approach to detecting and protecting an organization's virtual, physical and cloud infrastructure against sophisticated attacks. Malware detection for Windows, OSX and Linux allows businesses to extract maximum value from IT assets without compromising the security of an organization. Founded by experts in advanced threats from government intelligence agencies and premier network security companies, Cyphort is a privately held company headquartered in Santa Clara, California. For more information, please visit: www.cyphort.com.
About Juniper Networks

Juniper Networks (NYSE: JNPR) delivers innovation across routing, switching and security. From the network core down to consumer devices, Juniper Networks' innovations in software, silicon and systems transform the experience and economics of networking. Additional information can be found at Juniper Networks (www.juniper.net) or connect with Juniper on Twitter and Facebook.