Cypherbridge Systems launches VPN SDK with IKE/IPSec providing network encryption and firewall defense
Cypherbridge Systems launches VPN SDK with IKE/IPSec providing network encryption and firewall defense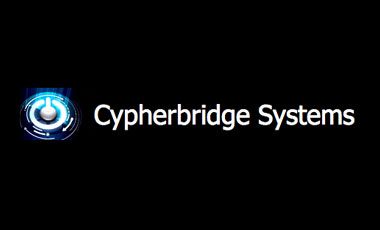 Cypherbridge System launches the uVPN Software Development Kit (SDK); a unified solution combining IKE/IPsec network encryption, plus firewall defense, using a common set of policies that include IP address, port and protocol. These policies simultaneously firewall and block low level connections to the device, monitor traffic flows through the device, and encrypt and authenticate traffic with IKE/IPsec.
President of Cypherbridge Systems, Steve Delaney, explains how the new SDK significantly simplifies engineering, deployment and operation:
"By combining IPsec and firewall features, we are able to deliver a single SDK that has multiple levels of protection against cyber intrusion in a solution that reduces target memory footprint, time-to-market, and Total Cost of Ownership. Typically, users have had to integrate separate SDKs from multiple suppliers. Now, instead of having to configure and manage two different and complex system level SDKs, our uVPN unified SDK can be integrated on the target platform"
The Cypherbridge uVPN SDK, supported on the rapidly growing Android platform can be used not only in smartphones, but at the embedded system level in industrial applications.
uVPN is integrated today in a range of applications including Aerospace/Defense, and commercial high-volume Wi-i modules designed for a range of consumer devices. This eases development effort and simplifies implementation of secure network over Wi-Fi in products such as cameras, appliances, sensors, thermostats, light switches, and more. End users can integrate these modules in a variety of consumer products with a simple interface to the system micro-controller.
Information on the uVPN SDK is available at the RSA Conference in San Francisco Feb 25 – March 1, where Cypherbridge will be exhibiting at booth 3001. Visit www.cypherbridge.com for a free expo pass.
About the VPN SDK:
By using IPsec all network traffic passes through a single security checkpoint that authenticates and encrypts each received and transmitted packet at the system level, eliminating the need to modify applications.
Protocol support for IKEv2, IKEv1 responder, initiator, main and aggressive modes
IPsec Tunnel, Transport, and AH
Streamlined IKEv2 initiator for smallest possible footprint
Compact Portable ANSI-C compact memory solution
Management plane administrator program and API toolkit for SPD/SAD policy control
Android, RTOS, and Embedded Linux operating system support
ARM, PowerPC, x86 processors
Interoperates with Openswan, Strongswan, Windows IPsec and OpenBSD VPN
Shipping and availability
Contact Cypherbridge Systems for uVPN SDK pricing and availability at 1-760-814-1575 or sales@cypherbridge.com.
About Cypherbridge Systems
Cypherbridge offers a comprehensive and growing cybersecurity portfolio including the uSSL, uSSH, uVPN, uLoad secure bootloader, and uHDMI/uHDCP digital media SDKs, plus the Cloud Device Kit™ CDK. Twitter handle: @CypherbridgeSys