CSG Invotas Introduces Board of Advisors at RSA
CSG Invotas Introduces Board of Advisors at RSA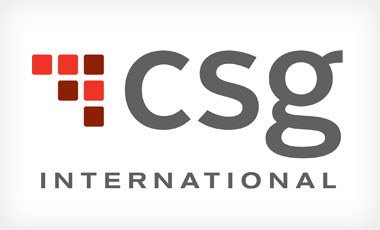 CSG Invotas, the exciting new enterprise security business from CSG International, Inc. (NASDAQ: CSGS), today announced the addition of two new members to its advisory board.

CSG Invotas offers CIOs and CISOs a revolutionary approach to threat mitigation and eradication. Instead of simply detecting and analyzing intrusions, Invotas provides proven automation and orchestration solutions to respond in real time to emerging and ongoing cyber attacks. The company has enlisted recognized cybersecurity and risk management leaders to serve in an advisory capacity on market directions, trends, and technical aspects of Invotas solutions and operations. New members of the advisory board include:
Hon. Howard A. Schmidt, partner at Ridge-Schmidt Cyber, an executive services firm that helps leaders in business and government navigate the increasing demands of cybersecurity, and executive director of the Software Assurance Forum for Excellence in Code (SAFECode). Mr. Schmidt is also a professor of research at Idaho State University. He previously served as a cybersecurity advisor for Presidents Bush and Obama; president and chief executive officer of the Information Security Forum; vice president, chief information security officer, and chief security strategist for eBay; and chief security officer for Microsoft. He has 26 years of local and federal law enforcement experience.
James T. Mobley, chief executive officer of Neohapsis, a cybersecurity consultancy. Mr. Mobley is a noted entrepreneur and technology executive who has enjoyed success as a leader within both early-stage and global technology companies, including IBM and HP. Mr. Mobley previously served as the vice president of professional services at Symantec, following its acquisition of @stake Inc., where he was the chief executive officer. Throughout his 30-year career, he has been a catalyst for innovation and rapid growth strategies.
"Current enterprise-wide security practices cannot keep pace with increasingly sophisticated cyber attacks that proliferate at machine speed," said Mike Henderson, president of CSG Invotas. "Our growing advisory board of industry experts and innovators enables us to provide security practitioners the best security technologies and services today while investing in the next generation of leading-edge solutions for tomorrow."

CSG Invotas is rooted in CSG's DNA and builds on the proven technologies, expertise, and global delivery infrastructure CSG currently provides to more than 500 global clients. Invotas brings CSG's renowned operational excellence to the enterprise security industry and continues the company's legacy of providing successful management and protection of financial information and sensitive consumer data across communications-carrier-grade networks. Each year, CSG manages eight trillion mediation events, penny-balances more than $36 billion in revenue, and processes 12 billion transactions on behalf of its clients.

About CSG Invotas

CSG Invotas™ offers security orchestration and automation solutions that provide dynamic, real-time management of large security ecosystems. It enables security professionals to respond effectively to ever-changing cyber threats. Invotas builds upon CSG's proven solutions and expertise to support the mitigation and eradication of cyber attacks across complex enterprise environments. For more information, please visit www.csginvotas.com.

About CSG International

CSG Systems International, Inc. (NASDAQ:CSGS) is a market-leading business support solutions and services company serving the majority of the top 100 global communications service providers, including leaders in fixed, mobile, and next-generation networks such as AT&T, Comcast, DISH, Orange, Reliance, SingTel Optus, Telecom New Zealand, Telefonica, Time Warner Cable, T-Mobile, Verizon, Vivo, and Vodafone. With more than 30 years of experience and expertise in voice, video, data, and content services, CSG International offers a broad portfolio of licensed and Software-as-a-Service (SaaS)-based products and solutions that help clients compete more effectively, improve business operations and deliver a more impactful customer experience across a variety of touch points. For more information, visit our website at www.csgi.com.