Cloud Security , Next-Generation Technologies & Secure Development
Cloud Security Alliance to Host Third Software Defined Perimeter Hackathon- Top Prize: $10,000
Cloud Security Alliance to Host Third Software Defined Perimeter Hackathon- Top Prize: $10,000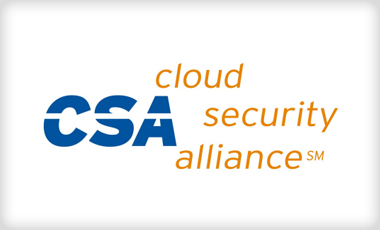 Cybereason announced today it has been named one of 10 finalists for RSA® Conference Innovation Sandbox Contest 2015, celebrating its 10-year anniversary this year. On April 20, 2015, Cybereason will showcase its flagship offering, the Cybereason Endpoint Detection and Response Platform to the Innovation Sandbox Contest panel of judges for a chance to be named "Most Innovative Company at RSA Conference 2015."
"My co-founders and I met in an elite CyberSecurity unit of the Israeli military, where we tracked and reverse engineered some of the worlds most sophisticated hacking operations," said Lior Div, CEO and Co-founder of Cybereason. "While we play in a crowded and noisy space, our approach to detecting and addressing advanced attacks is based on our experience dealing with extremely skilled adversaries. The Cybereason platform is not just a detection engine; it provides the same benefit as having a team of level three security analysts on call 24/7.
The Cybereason Endpoint Detection and Response Platform uncovers, in real-time, complex cyber-attacks designed to evade traditional defenses. Unlike other solutions that alert on local, sporadic events with no context, Cybereason leverages big data and machine learning to analyze up to 8 million events per second, automatically revealing the attack's timeline, root cause, adversarial activity, the malware involved, and all related communications by and between endpoints and users. By providing immediate context in a visually intuitive way, Cybereason enables security teams to detect attacks much faster and make better decisions on how to address them.
Innovation Sandbox Contest promotes new approaches to information security technology, provides advice and counsel for entrepreneurs, and exposes the RSA Conference community to venture capitalists, industry experts, senior level business practitioners and thought leaders.
"Success awaits those that are named to the top 10 finalists for RSA Conference Innovation Sandbox Contest," said Sandra Toms, vice president and curator for RSA Conferences. "Year after year, finalists have gained visibility and validation within the information security industry that has catapulted them to new heights. Many past winners and finalists have experienced high growth and increased funding, and we expect the same with this year's top 10."
The "Most Innovative Company at RSA Conference 2015" winner will be determined at the conclusion of Innovation Sandbox Contest, after each finalist gives a short presentation to a panel of judges that includes Asheem Chandna, partner at Greylock Partners; Gerhard Eschelbeck, vice president of security engineering at Google; Renee Guttman, vice president for information risk at Accuvant; Patrick Heim, head of trust and security at DropBox; and Paul Kocher, president of Cryptography Research.
Additional information about the "Most Innovative Company at RSA Conference 2015" and Innovation Sandbox Contest can be found at: http://www.rsaconference.com/events/us15/agenda/innovation-sandbox-contest
About Cybereason:
Founded by members of the Israeli intelligence agency's elite cyber security unit, the Cybereason Platform reflects their deep knowledge and first-hand expertise in cracking and reverse engineering the world's most complex hacking operations. The Cybereason Endpoint Detection and Response Platform leverages big data, behavior analytics and machine learning to uncover, in real-time, complex cyber-attacks designed to evade traditional defenses. It automatically investigates and connects isolated malicious events to visually present a cyber-attack, including each attack's five TRACE elements: Timeline, Root Cause, Adversarial Activity, Communication and affected Endpoints and users. By revealing the full Malicious Operation as it unfolds, Cybereason enables security teams to detect attacks much faster and to make better decisions on how to address them. Cybereason is headquartered in Cambridge, MA with offices in Tel Aviv, Israel. For more information, please visit:
Website: http://www.cybereason.com
Twitter: http://www.twitter.com/Cybereason
Facebook: http://www.facebook.com/Cybereason
LinkedIn: http://www.linkedin.com/company/cybereason
About RSA Conference
RSA® Conference is the premiere series of global events where the world talks security and leadership gathers, advances and emerges. Whether attending in the U.S., the EMEA region, or the Asia-Pacific region, RSA Conference events are where the security industry converges to discuss current and future concerns and get access to the people, content and ideas that help enable individuals and companies to win, grow and do their best. It is the ultimate marketplace for the latest technologies and hands-on educational opportunities that help industry professionals discover how to make their companies more secure while showcasing the most enterprising, influential and thought-provoking thinkers and leaders in security today. For information on events, online programming and the most up-to-date news pertaining to the information security industry visit www.rsaconference.com.
RSA and the RSA Conference logo is either a registered trademark or trademark of EMC Corporation in the United States and/or other countries. All other products and/or services referenced are trademarks of their respective companies.