Barracuda Networks Launches the First Next-Generation Firewall Built for Everyone
Barracuda Networks Launches the First Next-Generation Firewall Built for Everyone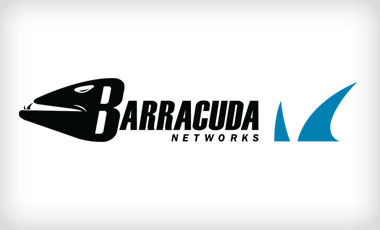 Barracuda Networks, Inc., a leading provider of security and storage solutions, today announced the release of Barracuda Firewall, the first firewall with a full next-generation feature set designed to meet the needs of small and mid-sized organizations.
Next-generation firewalls add the ability to inspect traffic more deeply than just at the level of network protocol and port, in order to regain control over today's evasive applications. In addition, they relate this information to individual users, enabling granular regulation of traffic. Until now, however, they have been expensive, cumbersome to use, and designed to meet the needs of very large corporations with dedicated IT security personnel. In contrast, the Barracuda Firewall was designed from the ground up to deliver next-generation functionality in an easy-to-use, affordable package. Key highlights of the Barracuda Firewall include:
Power of the Cloud - Barracuda Firewall leverages the power of the cloud for centralized management and content filtering, with the elasticity of unlimited resources.
Next-Generation Capabilities - Barracuda Firewall provides layer 7 application control for granular application awareness, user visibility, and intelligent traffic management.
Easy to Use - With centralized, cloud-based management and simple yet powerful controls, Barracuda Firewall requires no specialized training or personnel to install, configure, and manage.
"The Barracuda Firewall is not like other mid-market firewalls," said Steve Pao, vice president of product management at Barracuda Networks. "It offloads content filtering and malware protection to the cloud, which brings a lot of benefits. Your investment is protected, since upgrades to deal with new kinds of threats happen transparently. Scaling up capacity is painless, thanks to the cloud's elasticity. And the actual work of filtering content doesn't bog down your network, since it happens in the cloud. The Barracuda Firewall truly is the first next-generation firewall built for everyone."

Advanced Traffic Optimization and QoS

Besides allowing detailed control over users and applications, the Barracuda Firewall eliminates the need for costly high-capacity backup links by aggregating disparate links such as MPLS, T1, DSL, cable, and 3G. It balances and shapes traffic among links according to policies based on applications, traffic loads, and link status. Since many applications are cloud based, multi-link management ensures customers that the cloud is permanently reachable with adequate QoS even when less costly broadband links are used. Link failover, QoS and aggregation are easy to configure and included with every Barracuda Firewall.
Pricing and Availability

Barracuda Firewall is available worldwide immediately in four different models delivering throughput up to 5 Gbps, up to 8 gigabit copper ports, and no user or IP limitations. Pricing starts at US $1,499, with no additional per-feature fees or other surprise costs.

Desktop models are also available with wireless network 802.11n support. All models support 3G failover via the optional Barracuda Networks 3G USB Modem M10. And like all Barracuda products, multiple Barracuda Firewalls can be centrally managed using the powerful and intuitive Barracuda Cloud Control portal, which is included at no extra cost.
About Barracuda Networks, Inc.

Protecting users, applications, and data for more than 150,000 organizations worldwide, Barracuda Networks has developed a global reputation as the go-to leader for powerful, easy-to-use, affordable IT solutions. The company's proven customer-centric business model focuses on delivering high-value, subscription-based IT solutions for security and storage. For additional information, please visit http://www.barracuda.com or follow us on Twitter@barracuda.