Bae Systems Applied Intelligence To Enhance Enterprise Managed Security Services In North America
Bae Systems Applied Intelligence To Enhance Enterprise Managed Security Services In North America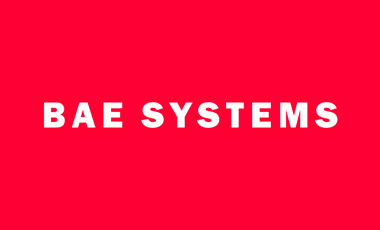 BAE Systems Applied Intelligence has announced the expansion of its suite of enterprise managed security services (MSS) in North America. The service will augment the existing MSS portfolio, brought by the company's acquisition of SilverSky, with new capabilities for managed advanced threat detection and incident response.
The enhanced portfolio will leverage expertise and advanced techniques born from BAE Systems Applied Intelligence's rich heritage of defending governments and business. The new managed advanced threat detection service, powered by the company's CyberReveal platform, will bring a broad set of advanced analytics to allow security analysts to spot emerging threats faster and help organizations reduce risk, thereby freeing up resources to focus on their core business. The incident response service will help contain attacks and accelerate recovery.
Jim Anderson, President of the Americas, BAE Systems Applied Intelligence, said:
"As cyber attacks become increasingly sophisticated, large enterprises are looking for additional safeguards to bolster defenses. Augmenting our North American managed security services portfolio with managed advanced threat detection and incident response will allow us to offer increased risk reduction and operational efficiencies to our large enterprise customers."
BAE Systems Applied Intelligence's existing MSS capabilities include:
Network Security Monitoring – teams of security analysts monitor network and security device information 24/7, 365 days a year and provide prioritized alerts when incidents need remediation
Security Device Management – management and continuous update of unified threat management devices, including intrusion detection and prevention, firewalls, web gateways and remote virtual private networks
Vulnerability Management – internal and external network scanning to identify weak points and exposures for remediation
Log Management – capture and archiving of logs for compliance and security investigation
Jim Anderson, President of the Americas, BAE Systems Applied Intelligence, added:
"Cyber security is all about reacting faster. The new capabilities in North America will help enterprises prepare for, identify and react to cyber attacks much more quickly, reducing risk for our customers and allowing them to focus on running their business."