Auconet Unveils Enterprise Security Foundation at RSA 2015
Auconet Unveils Enterprise Security Foundation at RSA 2015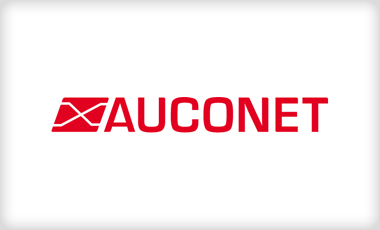 RSA 2015 Conference -- Auconet, the unrivaled provider of 100% network discovery and visibility for massive enterprise networks, today, at the RSA Conference, unveiled its new Enterprise Security Foundation (ESF) that fortifies security for both partners and enterprises. ESF provides third-party applications with Auconet's unique network asset discovery and visibility engine that underpins security solutions with granular, real-time data on every device, link, endpoint, and port. The addition of this comprehensive data on the network infrastructure substantially enriches security tools with its single-source-of-truth about all network assets, enabling deeper and broader enterprise security.

http://photos.prnewswire.com/prnvar/20140225/SF71246LOGO

For partners, ESF quickly and easily informs their solutions with essential intelligence to close network-knowledge gaps, integrating and reconciling data from different security tools. ESF "knows" all network endpoints and devices, wired or wireless, while also identifying and visualizing the links between them. ESF opens Auconet's APIs to third-party solutions, enabling companies to easily add its unique functionality to their own solutions. Its dynamic, virtual CMDB persistently collects, consolidates, and correlates rich-data on all network assets. ESF also offers central and comprehensive control, from a single console, of the entire network infrastructure, using a life-like GUI with a single command/control interface for all devices. In addition, its agentless discovery prepares infrastructures for visibility and control of the ever-expanding IoE/IoT world.

ESF also benefits large enterprises that need to orchestrate their mixed set of security and IT infrastructure management tools. Pinpoint security tools typically provide an excellent solution to resolve their specific problems. With ESF, a number of different, heterogeneous tools are easily integrated, using complete knowledge of network assets.

"Enterprises and partners integrate ESF with their security and network management tools to quickly extend the capability and value of their IT networks," said Frank Winter, Auconet CEO. "100% network discovery and visibility have long been 'the holy grail' for enterprises and network security companies. We are excited to offer ESF, to improve security for the entire landscape of tools vendors and enterprises."

About Auconet
Auconet provides next-generation ITOM to Global 1000 enterprises, via its comprehensive platform for the integration of all IT Operations Management areas. Auconet BICS provides centralized, data-rich, visual infrastructure and systems control for an unprecedented level of management for vast, global IT operations, covering 100% of their endpoints, devices, systems, and IoE devices of today and tomorrow. Companies including BASF, Siemens, Deutsche Bahn, ING, and DHL trust Auconet. Auconet is headquartered in San Francisco, CA with EU sales, support, and research and development offices in Berlin, Germany. For more information, please visit: www.auconet.com.