APCON Joins RSA Ready Technology Partner Program to Provide an Interoperable Monitoring and Analytics Solution
APCON Joins RSA Ready Technology Partner Program to Provide an Interoperable Monitoring and Analytics Solution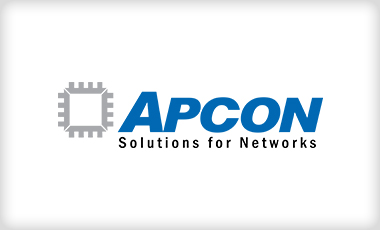 APCON, the industry leader in intelligent network monitoring and security support solutions, today announced it has joined the RSA Ready Technology Partnership program to offer an interoperable monitoring and analytics solution with RSA Security Analytics from RSA, The Security Division of EMC.
Through the interoperability partnership, RSA Security Analytics is engineered to support APCON's IntellaFlex network monitoring switches and blades, helping to enable broad real-time visibility across enterprise data center environments with the threat detection and analytics needed to counteract evolving threats. This collaboration will bring new capabilities that will allow joint customers better visibility and understanding into what is happening on their network.
"Today's IT teams are realizing that failure to monitor all points of the network landscape can lead to costly data security breaches," said Richard Rauch, founder and CEO of APCON. "By combining the high-level capacity and reliability of APCON with RSA's industry-leading security solutions, businesses can obtain new levels of insight to enhance network security and performance."
"Through this interoperability partnership, customers of RSA Security Analytics can leverage IntellaFlex and create customized data streams to help prevent data loss and collect more relevant data from packet capture to address advanced threat concerns," said Chad Loeven, director of partnerships at RSA.
APCON's IntellaFlex family of intelligent network monitoring switches and blades is a scalable solution that addresses enterprise-grade data center requirements. With up to 288 non-blocking ports of 10G Ethernet in a single 8RU chassis, the switches provide both data throughput capacity and chassis port density.
The cornerstone of the capture architecture of RSA Security Analytics is its decoder, a highly configurable appliance that is engineered to enable the real-time collection, filtering, enrichment and analysis of network packets.
The IntellaFlex Series 3000 interoperable with RSA Security Analytics is available immediately, and is already being implemented successfully in the enterprise environment -- most recently with a major financial services company. By integrating its APCON switches with the RSA Security Analytics tool, the enterprise was able to meet detection, investigation, analysis, forensic and compliance needs through two primary infrastructure elements: the capture infrastructure and the analysis and retention infrastructure.
APCON will demonstrate its network monitoring solutions on booth #732 at the RSA Conference USA 2015, taking place April 20-24, in the Moscone Center, San Francisco, California.
About APCON
For 20 years, APCON has consistently delivered smart, stable and scalable technology solutions to service providers and businesses seeking total data center visibility and security. Its customers are service providers and businesses ranging from mid-sized companies to Fortune 1000 enterprises in more than 40 countries. APCON assures superior network monitoring while supporting traffic analysis and streamlining network management and security. For more information, visit us at http://www.apcon.com or follow us on Twitter @apcon.