Next-Generation Technologies & Secure Development , Security Information & Event Management (SIEM)
AlienVault Announces Unified Security Management 5.0 to Support Mid-Market
AlienVault Announces Unified Security Management 5.0 to Support Mid-Market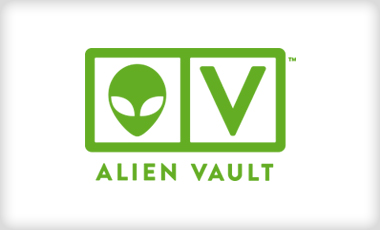 AlienVault today announced Unified Security Management (USM) 5.0, the latest version of its all-in-one security platform designed and priced to ensure that mid-market organizations can effectively detect and defend themselves against emerging threats. USM 5.0 adds greater visibility into systems, data and users, with built-in essential security controls, compliance management and integrated threat intelligence – on day one. AlienVault USM 5.0 will be generally available on April 20, 2015 and shown in the company's booth #1807 at RSA, April 20-23.
Gartner predicts IT security spending will reach $77 billion this year as organizations become more "threat-aware." However, many mid-market companies lack the IT budget and technical expertise needed to deploy numerous point security products and gather and analyze enough actionable information to stay ahead of threats. Now, with asset-oriented security and enhanced database performance, AlienVault USM 5.0 is the all-in-one, affordable solution that accelerates threat detection and incident response, particularly for IT teams with limited resources – budget, people or technology.
"IT teams of all sizes suffer from too much data and not enough clear, actionable threat intelligence to detect and respond to breaches," said Roger Thornton, CTO of AlienVault. "IT or Security practitioners can now deploy a unified platform that accelerates threat detection and response by showing what threats are most important and how to mitigate them, on day one. It's like having your own dedicated team of security analysts."
"The updates to the asset workflows in USM 5.0 have greatly improved my day-to-day routine. I use AlienVault for inventory management, so having the ability to manage a large number of assets and organize them effectively makes my job a lot easier," said Stephen Molina, Information Security Administrator at Save Mart.
New features in USM 5.0 include:
Asset-Oriented Security: USM 5.0 makes it easier for IT teams with limited resources to find and group their assets, apply security controls, and monitor their assets for easier administration and simplified compliance management.
10X Increase in Database Performance: USM 5.0 now features 10X faster database performance and enhanced storage capacity for users to correlate and analyze more data, faster, and for longer periods of time than ever before.

Rapid Response Message Center: USM 5.0 centralizes delivery of all in-system alerts, warnings and messages into a single message center within the USM console, enabling more immediate response to system issues and breaking threats.
Launchpad Customer Training: AlienVault now includes a one-day training course to provide an overview of the USM platform's full range of capabilities so new customers can make the most of USM on day one.

Additional Resources