Adallom To Offer Comprehensive Cloud Security Solution For Businesses With HP
Adallom To Offer Comprehensive Cloud Security Solution For Businesses With HP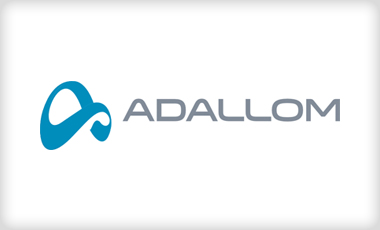 Cloud access security broker Adallom announced that its cloud application security platform is now available as part of the HP Enterprise Security Products and HP Enterprise Services portfolios.
As the adoption of applications like Salesforce, Office 365, and Google Apps for Work continues to grow, one of the biggest challenges for IT organizations is how to secure sensitive corporate data that is now in the cloud. A security platform for SaaS applications needs to deliver governance, compliance and security, and be flexible enough to support the ubiquitous, "any device access" model of cloud.
Adallom's purpose-built cloud application security platform was designed to address these challenges. The platform delivers a seamless experience, integrating with cloud applications in minutes, and requiring no endpoint agent configuration. Enterprises can govern application usage, address compliance mandates, enable data protection and protect users from threats in real-time.
"As cloud applications become a bigger and more vital part of enterprise IT, demand for security controls to protect corporate assets in the cloud is seeing a huge increase," said Assaf Rappaport, co-founder and CEO, Adallom. "Our platform has already been deployed—and proven effective—time and again by innovative enterprises worldwide, and we now offer our platform alongside HP's Security portfolio to securely enable cloud productivity and collaboration."
The Adallom partnership with HP comprises the following:
HP Enterprise Security Products and Services Portfolio: Adallom's platform, backed by the leading SaaS security research team of Adallom Labs, will be available as part of the HP Enterprise Security Products portfolio. In addition to delivering core governance and security controls, Adallom's integration with HP security products extends customers' security controls into their cloud environment:

Adallom and HP Atalla IPC integration allows enterprises to identify, tag, classify and encrypt sensitive documents in SaaS applications, and ensure they are protected as they are shared and downloaded from the cloud.
Adallom and HP ArcSight integration enhances enterprise Security Information and Event Management (SIEM) capabilities with a comprehensive view of risks and threats through the cloud.
HP Enterprise Services Portfolio: Enterprise Services will integrate Adallom with Office 365 and Google Apps for Work. This combines the security capabilities and benefits of Adallom's platform with the leading cloud collaboration suites, powered by the global delivery expertise of HP Enterprise Services.
"As businesses transition to cloud, they must take a proactive approach to protect sensitive data that is now finding its way outside of enterprise networks," said Albert Biketi, vice president and general manager, HP Security, Atalla. "Through partnership with Adallom, HP customers are able to leverage comprehensive visibility, governance and security controls for SaaS Cloud applications, accelerating Cloud Access Security to manage risks and threats."
Adallom will showcase its platform in its booth (Booth # 533 – South Hall) and jointly with HP Atalla in HP's booth (Booth #3403 – North Expo) at the RSA 2015 Conference in San Francisco's Moscone Center April 20-24.
Businesses are also invited to join an upcoming webinar on the Adallom platform, its unique approach to securing cloud applications and integration with HP Security Products.
Availability
Adallom is now available on the HP price book with per user per application pricing. Additional information about Adallom and the HP partnership is available at www.adallom.com/partners/hp and at www.hp.com/hp.com/go/CloudAccessSecurity.
About Adallom
Founded in 2012 by cyber defense veterans, Adallom, a 2014 Gartner Cool Vendor, is a cloud access security broker which delivers visibility, governance and protection for cloud applications. Its innovative platform is simple to deploy, seamless to users, and is available as a SaaS-based or on-prem solution. Powered by SmartEngine™ advanced heuristics and backed by an elite cybersecurity research team, Adallom makes it easy to protect data in the cloud. For more information, visit www.adallom.com or follow @adallom.