Ponzi Schemer Gets 50 Years
Bank Also Named in Civil Suit Related to $1.2 Billion Fraud Scheme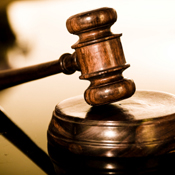 A South Florida Ponzi schemer was sentenced to 50 years in federal prison for masterminding an investment fraud that took $1.2 billion from his clients.

Scott Rothstein, a Fort Launderdale employment rights attorney, defrauded investors by convincing them to take part in non-existent, out-of-court discrimination and whistleblower settlements.

The sentence was 10 years more than the federal prosecutor had asked for Rothstein, 48, who pled guilty to racketeering and fraud conspiracy charges earlier this year. He had faced up to 100 years in prison.

The additional 10 years was added by the judge in part because Rothstein forged judicial signatures on bogus court papers that he used to entrap unwary investors.

"In truth and in fact, the entire operation was a Ponzi scheme, and there were no clients selling their future settlement funds at a deep discount through Rothstein," says Ken Rijock, a financial fraud expert with World Check, a risk and intelligence firm based in Miami, FL. "As the Court said, the defendant has perpetrated 'the most egregious wrongs a licensed attorney can commit.'"

Rothstein had escaped to Morocco after his fraud scheme collapsed in late October. He went there because Morocco has no extradition treaty with the United States. He voluntarily came back to Florida in early November and has been jailed since he surrendered to the FBI in December.

Rothstein cooperated with investigators unraveling his investment scheme. Prosecutors cited this fact in asking that he be given a sentence of no more than 40 years. The judge has set an August 20 court date for a restitution hearing. Rothstein has already agreed to forfeit all his assets to help repay some of the more than 400 investors in his scheme.

Rothstein, who is compared to Bernard Madoff, who pleaded guilty to a $65 billion investment fraud and is now serving a 150-year prison sentence, had acted with co-conspirators to defraud investors.

Rothstein's fraud is described by prosecutors as a classic Ponzi scheme model that paid off previous investors with new investor money.

Debra Villegas, the former chief operating officer of Rothstein's Fort Lauderdale law firm, has been charged with money laundering in the scheme, and charges against others may be coming.

Rothstein's bank was also named in a civil suit alleging the bank actually facilitated the fraud. According to World Check's Rijock, Gibraltar Private Bank and Trust was named in the suit brought by investors who lost millions in Rothstein's bogus investment scheme. The suit alleges the bank's senior management ignored the objections of its own compliance officers and the Chief Operating Officer, who then resigned.