Network Firewalls, Network Access Control , Security Operations
Platform Security Firm SonicWall Promotes Sales Guru to CEO
SonicWall Taps Bob VanKirk to Grow Cloud Transformation and Enterprise Coverage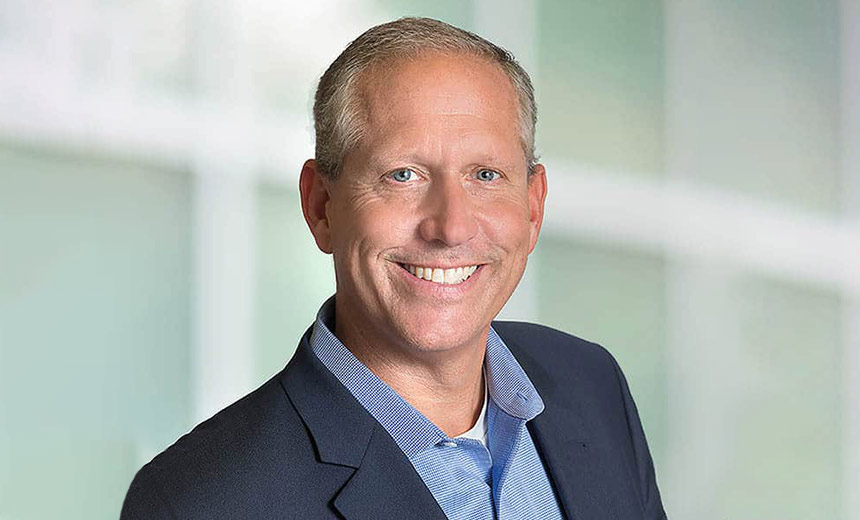 SonicWall has promoted its accomplished chief revenue officer, Bob VanKirk, to CEO and tasked him with accelerating cloud transformation, expanding enterprise coverage and enabling managed service providers.
See Also: Understanding Crucial Network-Based Threats for Easy Cloud Usage
The Milpitas, California-based platform security vendor credits VanKirk with helping the company's 17,000 channel partners produce more than eight consecutive quarters of double-digit top-line and bottom-line growth. VanKirk will become SonicWall's president and CEO Aug. 1, replacing Bill Conner, who has led the company since November 2016. He will become executive chair of the SonicWall board (see: SonicWall Was Hacked. Was It Also Extorted?).
"There is no one better suited to serve our 17,000+ worldwide partners than Bob VanKirk," Conner says in a statement. "This transition further solidifies our commitment to our partners and positions the company as one of the unquestioned leaders in the cybersecurity space now and into the future."
Who is Bob VanKirk?
VanKirk joined SonicWall in April 2017 as chief marketing officer to lead the corporate, product management, product marketing and field marketing teams. After a year in that role, he became senior vice president of strategic customer sales, where he spent eight months spearheading SonicWall's efforts with the U.S. federal government, the retail industry and other key verticals, and strategic partners.
VanKirk was promoted January 2019 to chief revenue officer to replace the departing Steve Pataky, who now leads sales for Cloudflare Area 1 Security. He has been responsible for driving top-line revenue across SonicWall's global regions. One of VanKirk's top deputies, global channel chief HoJin Kim, left SonicWall in the spring to become chief revenue officer at The Channel Company.
"As president and CEO, I plan to double-down on that commitment [to partners] with expanded solutions and service offerings," VanKirk says in a statement. "SonicWall will continue to be fully devoted to our channel and proven go-to-market model to empower our partners to be as successful as possible."
SonicWall was part of Dell in 2016 when the hardware giant sold its software assets to Francisco Partners and Elliott Management for more than $2 billion, Reuters reported. IT administration and security vendor Quest Software was also part of that sale. Conner was named CEO of SonicWall when the deal closed, replacing Curtis Hutcheson, who became CEO of Infocyte.
"Since divesting from Dell in 2016, we relaunched the SonicWall brand, rebuilt the partner ecosystem, added key virtual and cloud capabilities, released our market-leading RTDMI [real-time deep memory inspection] technology, and successfully delivered our full suite of Gen7 [solutions]," Conner says. "These efforts have paid off, with SonicWall experiencing unprecedented sales growth and profitability."
SonicWall declined to make VanKirk available for comment.
What Partners Want to See
Washington D.C.-area Solutions Granted is a key SonicWall channel partner, a master managed security service provider that provides technology and services to other MSSPs. Its CEO Michael Crean has a standing monthly one-on-one meeting with VanKirk. Crean praises VanKirk for being "a genuinely kind, decent human being" who makes himself extremely available to partners and customers and is willing to listen to what they have to say and take action off of that."
"It feels like you're talking with a friend," Crean tells Information Security Media Group. "It's an amazing quality that he has, and I hope that he keeps it."
From a technology perspective, Crean would like to see VanKirk put a security operations center behind SonicWall's Capture Client endpoint detection and response offering so that it can be delivered on a managed basis. Many of SonicWall's competitors including SentinelOne, CrowdStrike, Cylance and Fortinet offer a managed EDR service using their own SOC as a Service.
Most managed service providers don't employ people around the clock, Crean says, meaning they're unable to immediately respond to alerts generated by the EDR system outside of operating hours. Building or buying SOC as a Service capabilities and investing in professional services will allow SonicWall to better enable and collaborate with partners who don't have their own deployment capabilities.
What's Next for SonicWall?
PE Hub reported a year ago that Francisco Partners and Elliott Management were preparing to launch a sale process for SonicWall with the assistance of investment bank Morgan Stanley. SonicWall declined at the time to comment on the PE Hub report, and no further activity has been reported since then.
Most private equity firms hold onto portfolio companies for no longer than five years, making Francisco and Elliott's ownership tenure at SonicWall unusually long by industry standards. SonicWall brings in nearly $400 million of revenue yearly, is growing at 10% annually, and generated approximately $125 million in earnings before interest, taxation, depreciation and amortization, PE Hub reported.
SonicWall could be valued at more than $2.5 billion based on an analysis of other quality cybersecurity vendors, which are typically trading at least 20 times their EBITDA, PE Hub reported last year. The company could appeal to private equity firms that have shown an active interest in cybersecurity such as Thoma Bravo, Vista Equity, Advent International and TPG Capital, according to PE Hub.
Under Francisco and Elliott's stewardship, SonicWall has evolved beyond firewalls to deliver security for the endpoint, email and cloud, as well as access controls and advanced threat protection. However, SonicWall found itself in the crosshairs of hackers last year, with threat actors attacking the company's internal systems by exploiting a critical zero-day flaw in the company's secure remote access products.