Phishing Scam Targets IRS
Bogus E-mails Report Fake Tax Accounts Freeze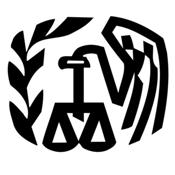 Phishing e-mails, feigning to be from the Internal Revenue Service, are reportedly targeting consumers with claims that tax accounts have been locked and require immediate action to reopen.

The e-mails, which appear to come from info manager@irs.gov and support manager@irs.gov, according to other news accounts, are the latest in a round of phishing attacks aimed at the IRS.

The e-mails reportedly are not so sophisticated, often containing numerous typos.

When reached for comment, the IRS would not discuss this specific attack, but did provide a link to a list of known e-mail scams targeting consumers under the guise of the IRS.

"The IRS does not send unsolicited e-mail to taxpayers either about their tax accounts or requesting sensitive personal and financial information," the IRS states.

Last July, the IRS and the Anti-Phishing Working Group, an international association founded to battle phishing and cyberfraud, teamed to target a similar phishing incident that relied on fax rather than e-mail. [See: Beware Phishing via Fax]

The IRS is a relatively easy target because of its name recognition among consumers, many of whom might not readily recognize a phishing scam.

In this most recent case, the phishy e-mails ask recipients to fill out and mail an attached notification back to the IRS, along with accompanying documents, such as copies of U.S.- or state-issued photo I.D.s.

Similar phishing attacks reported to the IRS have been more traditional, including malicious links and/or attachments rather than also asking consumers to mail personally identifiable information to a physical address.

Phishing attacks against government agencies are not new. In June, the Federal Deposit Insurance Corp. fell victim to a phishing attack that tried to convince those who received the fraudulent e-mails to click links for more information about "important information from your financial institution."