Cryptocurrency Fraud , Fraud Management & Cybercrime , Fraud Risk Management
PayPal to Hire Dozens of Cryptocurrency Security Experts
Move Comes as Online Payments Company Expands Digital Currency Services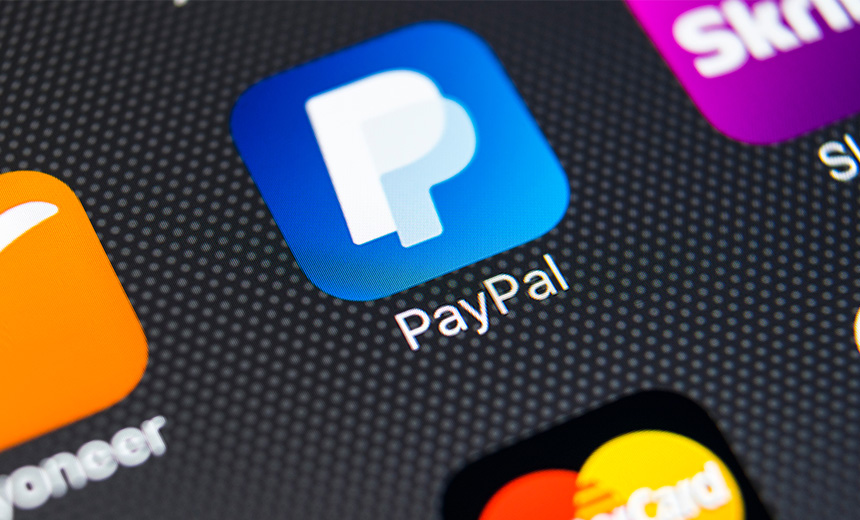 PayPal plans to hire more than 100 cryptocurrency experts, including those with expertise in compliance and anti-money laundering, as the online payments service expands its digital money transferring service and adds a "super app" wallet.
See Also: Live Webinar | Cyber Resilience: Recovering from a Ransomware Attack
The news comes as U.S. Securities and Exchange Commission Chairman Gary Gensler this week made his first extensive remarks on cryptocurrency markets since assuming office in April. Gensler called for additional regulation and more authority from Congress to oversee markets he likened to the "Wild West."
At least 102 job listings on PayPal's website connect to its cryptocurrency and blockchain platform, which was launched in October 2020 and incrementally expanded over the past 10 months. Some PayPal open positions focus on compliance and anti-money laundering. The new jobs are in the United States, Ireland, Israel, Singapore, Hong Kong and Guatemala.
PayPal will rely on crypto engineering, program, strategy, operations and blockchain analytics managers, along with investigators, tax reporting specialists and legal directors, to support its digital money transfer service, Xoom.
PayPal's Crypto Offerings
On a recent conference call outlining Q2 earnings, PayPal confirmed it will continue expanding its cryptocurrency offerings, launching a "super app" wallet and expanding within the U.K.
The company launched its first cryptocurrency and blockchain services in late 2020 to enable the purchase of bitcoin, ethereum, bitcoin cash and litecoin. This year, PayPal began allowing U.S. customers to use cryptocurrency to purchase goods and services and enabled transfers to third-party wallets.
Phishing and BEC Campaigns
Phishing and business email campaigns designed to steal bitcoins climbed by 192% between October 2020 and April 2021, according to a recent report from Barracuda Networks.
"As some companies started to announce that they will accept payments in bitcoin, it generated more interest in cryptocurrency and started to drive its value up," Barracuda Networks says. "Cyberattacks quickly followed, with impersonation attacks growing 192% [between October 2020 and April 2021]."
Barracuda Networks warns that as the price of bitcoin has climbed, cybercriminals have "started to come up with more sophisticated schemes to cash in on bitcoin-mania." Hackers have impersonated digital wallets and other cryptocurrency-related apps with fraudulent security alerts to steal login credentials.
In the past, attackers impersonated financial institutions targeting banking credentials, the company notes. "Today, they are using the same tactics to steal valuable bitcoins," it adds.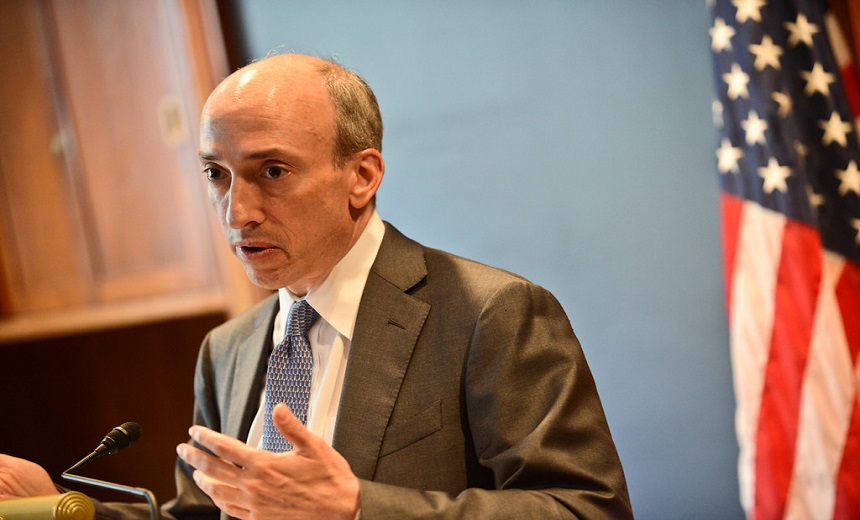 SEC Chairman Gary Gensler (Photo: Third Way Think Tank via Flickr)
SEC Weighs In
SEC Chairman Gensler weighed in on the volatile cryptocurrency markets on Tuesday, addressing several ongoing concerns raised by both risk management and security experts.
Speaking at the Aspen Security Forum, Gensler called the cryptocurrency market "rife with fraud, scams and abuse."
"We haven't seen crypto used much as a medium of exchange," Gensler said. "To the extent that it is used as such, it's often to skirt our laws with respect to anti-money laundering, sanctions and tax collection. It also can enable extortion via ransomware, as we recently saw with Colonial Pipeline."
The SEC chairman also observed: "Right now, we just don't have enough investor protection in crypto. … In many cases, investors aren't able to get rigorous, balanced and complete information. If we don't address these issues, I worry a lot of people will be hurt."
Gensler called on lawmakers to provide the SEC additional authority to regulate crypto markets: "We need additional congressional authority to prevent transactions, products and platforms from falling between regulatory cracks. We also need more resources to protect investors in this growing and volatile sector."
The chairman added: "Right now, large parts of the field of crypto are sitting astride of regulatory frameworks that protect investors and consumers, guard against illicit activity, ensure for financial stability, and yes, protect national security. At the heart of finance is trust. And at the heart of trust in markets is investor protection. If this [cryptocurrency] field is going to continue, or reach any of its potential to be a catalyst for change, we better bring it into public policy frameworks."