5 More Banks Sued for Patent Infringement
Will More Lawsuits Spur Regulatory Reform?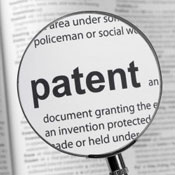 Five more banks have been sued for patent infringement related to banking technology that is core to their business. Some 13 banks have been named in lawsuits by just one patent-holding company since May (see Patent Lawsuits Target Eight Banks).
See Also: JavaScript and Blockchain: Technologies You Can't Ignore
This latest flurry of legal action is spurring discussion of regulatory reforms. The challenge, however, will be ensuring that such reforms don't hinder innovation by banks seeking patents for new technologies they develop, legal experts say.
Banking regulators, such as the Federal Financial Institutions Examination Council, are weighing options for building protections into the contracts banks sign with vendors that provide the products and services often named in these infringement suits.
Meanwhile, some state attorneys general are turning to consumer protection laws in an effort to prevent patent-holding companies from threatening certain banks and other businesses with claims of infringement.
Patent Troll Activity
Infringement suits filed by patent-holding companies, also known as patent trolls, are garnering attention from federal and state authorities because of their alleged unfair business practices. Patent-holding companies often acquire patents from other companies and then attempt to enforce those patents by seeking legal damages for infringement.
Since late July, one of the world's largest patent-holding companies, Intellectual Ventures, has filed infringement claims against Huntington Bancshares Inc., HSBC USA Inc., U.S. Bancorp, M&T Bank Corp. and SunTrust Banks. All of the suits allege infringement of patents for technologies and services that are core to banking institutions' operations, says James Denaro, a Washington-based attorney specializing in patent laws.
"The complaints that Intellectual Ventures has filed in some cases relate to security patents, which say that by complying with PCI-DSS [Payment Card Industry Data Security Standard] the banks are infringing," he says. "So the banks are in a bad position. They have to comply with PCI-DSS, so there should be some protections there in the law to prevent banks from being sued. But right now there is nothing."
In May and June, Intellectual Ventures filed similar infringement suits against Commerce Bancshares, Capital One Financial Corp., Bank of America Corp., BBVA Compass Bancshares, Fifth Third Bancorp, JPMorgan Chase & Co., PNC Financial Services Group and First National Bank of Omaha.
Basic Banking Functions
In addition to PCI-DSS, the patents mentioned in these lawsuits are tied to other basic banking functions and features used in ATM and online-banking transactions, as well as methods used to encrypt data, Denaro says.
And if one of these suits filed by Intellectual Ventures is successful, it could adversely affect the entire banking industry, he contends.
"If one bank infringes the patents, then another bank does, too, probably, because the technologies are going to be so similar. After a while, you see how this can have a domino effect."
That domino effect is one federal banking regulators are taking into consideration. Industry sources who asked not to be named say the FFIEC has for the last eight months been reviewing ways it might get involved by ensuring that the suppliers of hardware and software, and, in certain cases, services, to banking institutions include indemnification clauses in their contracts. Then if a patent-holding company sues a bank or credit union alleging infringement, the vendor would be liable, not the banking institution.
But Michael Bednarek, a patent attorney with the Washington-based firm Axinn, Veltrop & Harkrider LLP, says it's unlikely third parties would agree to such clauses.
"I don't know that indemnification is going to work," he says. "The companies and manufacturers that provide these services and technologies couldn't afford to take on that responsibility. If the banks make the providers of technology responsible, they would have to get out of the business because the royalties would exceed what they make on the product."
But new attention being paid to these patent disputes is likely to bring about change in regulations, Bednarek explains. And that, unfortunately, runs the risk of stifling innovation because banking institutions, themselves, often seek patents for their own technologies and services.
Argument for Protections
The primary argument banking institutions are making for stronger protections from patent trolls is that they are heavily regulated and required to comply with standards, Bednarek says. For example, banks must comply with PCI-DSS as well as Check 21, which mandates check imaging. So if adhering to those federal mandates causes them to infringe on patents, they should be provided some legislative protections, the banking industry argues.
"This is where the banks are hoping for some legislative action," Bednarek says. "But I think Congress is leery of the unforeseen consequences of trying to characterize patents for certain industries. It's a step-by-step process to get reform into play. And while I do see things changing, it's going to take a while."
Bednarek says the backlash over patent infringement could, eventually, push Congress or the Supreme Court to step in. "That could really disrupt the patent system," he says. "That could be damaging."
But the positive side to all of this is that patent infringement is getting more attention at the state and federal level, Bednarek says.
State, Federal Activity
Since May, three state attorneys general have turned to the Consumer Protection Act to protect banking institutions and other businesses from patent infringement suits.
In May, Vermont's Attorney General sued MPHJ Technology, a Delaware-based patent-holding company, alleging that the company engaged in unfair and deceptive acts under Vermont's Consumer Protection Act. The complaint alleges that MPHJ sent deceptive letters to Vermont businesses claiming they had infringed on patents held by MPHJ and, in some cases, demanded thousands of dollars were owed for the infringement.
A spokeswoman for the Vermont AG's office says the case has been remanded to a federal court. The state has requested the case be sent back to Vermont, and MPHJ has until September to respond.
In July, Nebraska's attorney general ordered Texas-based law firm Farney Daniels PC, which is representing MPHJ, to stop sending letters to Nebraska businesses claiming patent infringement. The state argued that the letters violate its consumer protection laws. And in August, Minnesota's attorney general reached a settlement with MPHJ after the state asked the firm to sign an Assurance of Discontinuance agreement to stop targeting Minnesota businesses claiming basic office equipment used to scan documents infringed a patent owned by MPHJ.
On June 4, the White House released a study about how patent holding companies are increasingly using litigation as a business model to either earn income from royalties or receive settlement funds from the companies they sue for infringement. The Obama administration has since announced plans to push several legislative measures on the issue.
Gene Sperling, director of the National Economic Council and assistant to the president for economic policy, notes in a blog about the trolling trend that the number of lawsuits filed by patent trolls has tripled in the last three years. "All told, the victims of patent trolls paid $29 billion in 2011, a 400 percent increase from 2005 - not to mention tens of billions dollars more in lost shareholder value," he writes.