Governance & Risk Management , Privacy , Vendor Roundup
OneTrust Lays Off 950 Due To 'Capital Markets Sentiment'
Company Becomes the 3rd Late-Stage Startup to Cut Headcount in the Past 3 Weeks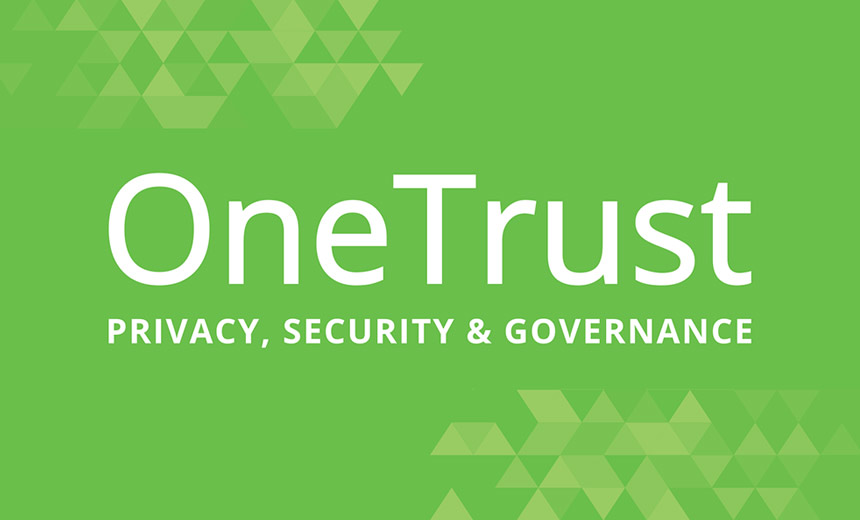 OneTrust has laid off 25% of its staff - or 950 workers - making it the third late-stage startup to significantly cut headcount in recent weeks.
See Also: JavaScript and Blockchain: Technologies You Can't Ignore
The markets want to see a more balanced approach between growth and profitability, OneTrust CEO Kabir Barday told employees in an email that was later posted to the company's blog. OneTrust was recognized by Inc. magazine as America's fastest-growing company in 2020, and it received a $5.3 billion valuation in April 2021 after raising $210 million.
"It is one of the most difficult decisions I've had to make as a leader," Barday says in the blog post. "My responsibility is to ensure OneTrust thrives and is positioned for sustained growth, and unfortunately, reducing our headcount and adapting to capital markets sentiment is what is needed to keep us in our leadership position."
Latest Cuts Follows Mass Layoffs in 2020
OneTrust did not respond to Information Security Media Group's request for more information on which departments, roles or geographies were most heavily affected by the layoffs. This is the second time OneTrust had laid off employees in the past three years, as the company cut 10% to 15% of its roughly 1,500-person staff in April 2020 due to the economic uncertainty created by the COVID-19 pandemic.
This time around, Barday says, the reorganization is the best course of action to position the company for continued long-term success. Industry observers had expected OneTrust to pursue an initial public offering this year, but IPOs are down 80% as compared with this point a year ago, Renaissance Capital says. Not one security company has gone public in 2022, a far cry from the five IPOs and SPACs in 2021 (see: Cybereason Lays Off 10% of Staff Months After Raising $325M).
"The decision to reduce our workforce is the result of an extensive evaluation process and is not a reflection of the performance of any one person or team," Barday's email to employees reads. "While evaluating all potential scenarios created by these changes, it is critical to be proactive, and the reduction is the solution we chose to help us meet the new challenges ahead of us."
Barday acknowledged the layoffs come just a month after OneTrust told its employees that business was on track, with record quarters and increasing customer demand. OneTrust will provide laid-off employees with severance packages, equity, extended medical coverage and an opt-in network that offers ongoing access to training as well as support in their job searches, according to Barday.
"There is no sugar-coating it, this reorganization is painful for all of us - and this is a decision that I own as CEO, and the impact on our team members and their families is something I do not take lightly," Barday says.
The company in April 2021 closed a $210 million Series C extension led by SoftBank and supported by Franklin Templeton. That came just three and a half months after OneTrust closed its initial $300 million Series C round on a $5.1 billion valuation led by TCV. OneTrust used that money to buy six companies between March and October 2021, scooping up tools for data management and automated redaction.
OneTrust's April 2020 layoffs were not without controversy. More than 30 of the people let go attempted to sue the company over their dismissals, Wired reported in June 2020. The terminated workers alleged that OneTrust was trying to dodge a collective redundancy consultation by firing them individually. Many of the people cut in 2020 were fired by OneTrust for alleged "poor performance."
"As with any change, the resilience we've built as a company will be tested," Barday says. "We've proven in the past that we can emerge stronger as a company by adapting quickly, and I'm confident that we have the strength to pull together through this challenging time."
Another Domino Falls
OneTrust is the third security startup to publicly disclose layoffs in the past three weeks. Cybereason last week laid off 10% of its employees in response to deteriorating market conditions less than a year after raising $325 million. Like OneTrust, endpoint security vendor Cybereason has been backed by Japanese conglomerate SoftBank, which led Cybereason's financing rounds in 2015, 2017 and 2019.
"This was an extremely difficult decision," a Cybereason spokesperson told ISMG in an email. "As the bullish tech market conditions have turned and the tech IPO market has essentially closed, companies like us must now exercise more strict financial discipline and prioritize profitability over top-line growth."
Lacework, meanwhile, announced on May 25 that it had laid off 20% of its employees to strengthen its balance sheet. The layoffs came only six months after the San Jose, California-based cloud security vendor had raised $1.3 billion on an $8.3 billion valuation. Like OneTrust and Cybereason, Lacework had been expected to go public this year before the macroeconomic storm clouds made that a non-starter.
"We have adjusted our plan to increase our cash runway through to profitability and significantly strengthened our balance sheet so we can be more opportunistic around investment opportunities and weather uncertainty in the macro environment," Lacework co-CEOs David Hatfield and Jay Parikh wrote in an email to employees.
Late-stage vendors want to make their cash on hand last longer as financial backers grow more cautious with their money, angel investor and SentinelOne and CyCognito board member Dan Scheinman told ISMG last month.
"The IPO market tends to be either feast or famine. And currently, it looks to be more famine," Scheinman told ISMG. "There is less capital chasing the late-stage companies. There's a lot of pressure on valuations and capital for late-stage companies."