Identity & Access Management , Security Operations
Okta Lays Off 300 Employees After Sales Execution Challenges
5% of Employees Exit in Cybersecurity Industry's 3rd-Largest Workforce Reduction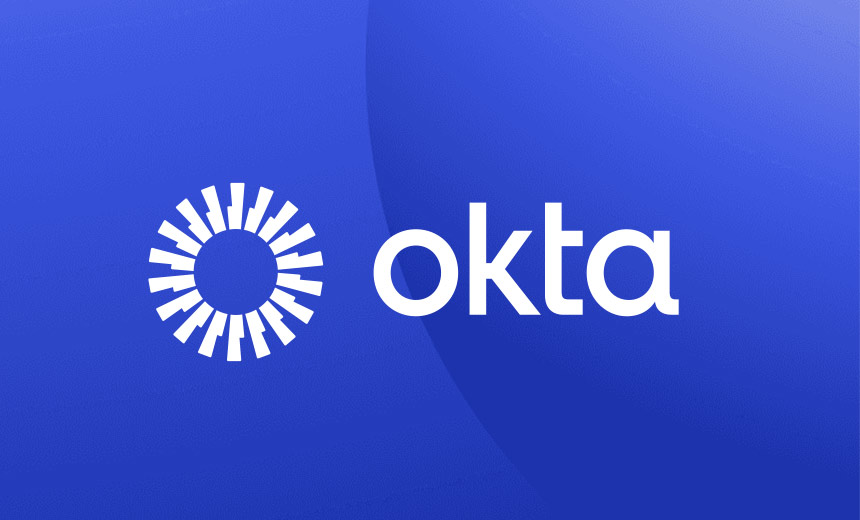 Okta will execute the third-largest round of layoffs of any cybersecurity company in the current economic downturn, axing 300 workers following customer identity execution challenges.
See Also: A Guide to Passwordless Anywhere
The San Francisco-based identity security giant on Thursday announced plans to reduce its staff by 5% - or roughly 300 employees - in a push to reduce operating expenses and improve profitability. Okta CEO Todd McKinnon tells employees in an email that Okta entered 2022 with a growth plan based on the demand it saw in 2021, which resulted in the firm overhiring given the macroeconomic reality of today.
"Looking ahead, we will operate our business in a way that enables us to execute through any market condition," he says. "That means reducing spend, improving our profitability and investing in the key areas of innovation and growth that will build on our market leadership over the long term. A workforce reduction is just one of several actions we're taking to create a stronger path to profitable growth."
Okta's stock was up $5.35 - or 7.03% - in premarket trading Thursday to $81.50 per share, which is the highest the company's stock has traded since Aug. 31. That's the day Okta disclosed its $6.5 billion purchase of Auth0 had resulted in confusion for the company's combined sales force since they weren't sure which customer identity and access management tool to sell in which scenario, which fueled staff turnover (see: Okta-Auth0 Sales Integration Falters, Fueling Staff Turnover).
The Third-Largest Round of Layoffs in Cybersecurity
From a profitability standpoint, Okta's net loss increased to $662.1 million, or $4.21 per share, in the first nine months of the company's 2023 fiscal year, 9% worse than the $607.2 million, or $4.17 per share, net loss recorded in the first nine months of fiscal 2022. During that same time frame, Okta's sales surged to $1.35 billion, up 46.9% from $917.2 million a year earlier.
"We have a huge opportunity in front of us," McKinnon writes in the employee email, which was also posted as a blog. "You'll see us continue to focus on scale and efficiency, apply greater overall financial discipline and continue to invest in our two clouds to further extend our position as the digital identity leader for all use cases."
Of the more than 40 pure-play cybersecurity vendors to disclose layoffs since the start of the economic downturn in May 2022, only OneTrust and Sophos have cut more workers than Okta, according to Layoffs.FYI. Atlanta-based privacy firm OneTrust in June laid off 25% of its staff - or 950 workers - while Oxford, U.K.-based platform security vendor Sophos in January laid off 10% of its staff, or 450 workers.
Okta's United States-based workers will receive at least 13 weeks of additional pay, healthcare benefits through June 30 and the ability to vest stock through March 15. They also will remain eligible for an annual bonus or sales incentive in the fiscal year ended Jan. 31, 2023. The company expects to spend $15 million paying out employee severance and benefits during the fiscal quarter ending April 30, 2023.
"For those whose roles were impacted, we are doing everything we can to ensure you have the resources you need to navigate this time and find your next opportunity," McKinnon writes in the email.
Okta's C-Suite Suffers Continued Brain Drain
The company has grown the size of its workforce by 32% over the past year. Headcount expansion occurred most aggressively in sales and business development and more steadily in engineering and IT. Okta declined to comment on which geographies, roles and level of seniority were most affected by the layoffs.
A number of high-profile Okta leaders have stepped away from the company. Chief Revenue Officer Steve Rowland and President of Worldwide Field Operations Susan St. Ledger exited in January after less than two years at Okta, The Information reported. Diya Jolly departed in October after four years as chief product officer, and Chief Operating Officer Frederic Kerrest is on a yearlong sabbatical.
Okta in August attempted to clean up the customer identity mess by rebranding its native CIAM tool as extended workforce identity, thereby making Auth0 the company's sole customer identity offering going forward. McKinnon said in November that Okta's efforts to reposition its customer identity offering have borne fruit, though the company now has to deal with longer sales cycles for small and midsized firms (see: Okta Exec Sagnik Nandy on Protecting the Extended Workforce).
Since the start of 2022, the company has grappled with cybersecurity issues of its own, as two Okta customers had their tenants accessed and applications such as Slack and Jira viewed by Lapsus$ during a January 2022 cyberattack. Then, in December, Okta's private GitHub repositories were accessed, resulting in the theft of source code from its Workforce Identity Cloud code repository (see: Okta: Hackers Accessed Just 2 Customer Tenants in Breach).