New Plan for Corporate Credit Unions
Analyst: 'Only the Strongest Will Survive'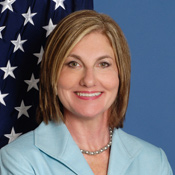 The announcement late last week that the National Credit Union Administration is taking over three undercapitalized corporate credit unions may signal a stabilizing effect on the industry, observers say.

The National Credit Union Administration on Sept. 24, as part of a broader announcement about new corporate rules and asset plans, assumed control of three undercapitalized corporate credit unions: Members United Corporate Federal Credit Union of Warrenville, Ill.; Southwest Corporate Federal Credit Union of Plano, Texas; and Constitution Corporate Federal Credit Union of Wallingford, Conn.

According to Bob Meara, senior banking analyst at Celent, a research and consulting firm, this move means that an end-game involving much fewer corporate credit unions seems apparent.

"Components of the corporate credit union service delivery model that was once regional (item processing, ATM servicing, correspondent processing) has long since become national," Meara says. "Only the strongest will survive. They will benefit from the consolidation."
Plan Solves Corporate Problem
NCUA Chairman Debbie Matz says the plan will mean no loss to taxpayers, and represents a comprehensive solution to the problems afflicting the corporate credit union system. Matz says this plan also is an orderly transition to a new regulatory regime for corporates. At the same time local credit unions will have a wider choice of back office providers. The NCUA will be holding a series of town meetings to roll out the plans.

The NCUA plans to address the impaired assets and resolve the corporate credit unions through these steps:
Isolating the impaired securities (legacy assets) held by the conserved corporate credit unions;
Repackaging the legacy assets into new securities with an NCUA guarantee backed by the unconditional full faith and credit of the United States government;
Issuing the new securities to investors on the open market;
Transferring the corporates' still-valuable assets to newly created "bridge banks" that will allow for continued operations;
Transitioning operations now under NCUA conservatorship over a target of 24 months to other service providers.
This plan also coincides with the NCUA's adoption of new regulatory reforms aimed to strengthen the corporate system. The new corporate regulation (NCUA Rules and Regulations, Part 704):
Implements stronger capital requirements and establishes prompt corrective action measures for corporate credit unions;
Establishes clear concentration limits on investments that will require corporate credit unions to better diversify their portfolios;
Improves asset-liability management requirements to avoid liquidity and interest rate risks;
Raises governance standards to improve levels of experience and expertise on corporate boards.
Industry Reaction Positive
Fred Becker, president of the National Association of Federal Credit Unions, says the association is pleased that the NCUA issued the final rule for corporate credit unions and its plans for legacy assets. Becker says he is gratified that the final rule keeps many of the same principles that NAFCU supported.

In terms of legacy assets, Becker says NAFCU is pleased to see that NCUA has taken total costs into consideration in the final plan. "Since the beginning, we have urged NCUA to seek the lowest cost resolution that would have a minimal impact on the insurance fund. We are glad to see that Treasury has granted NCUA an extension until June 2021 for corporate stabilization assessments, which will allow them to spread the costs to natural person credit unions."