New Javelin Study: ID Fraud Hits Record Highs
2009 Stats: 11.1 Million Victims, $54 Billion Lost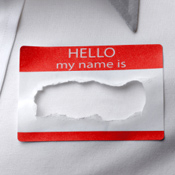 The number of identity fraud victims increased 12 percent to 11.1 million people in 2009 -- the second consecutive annual increase. At the same time, the total amount of fraud also increased by 12.5 percent to $54 billion.

These are the headlines of the newly-released 2010 Identity Fraud Study by Javelin Strategy & Research.

"As the economy gets more challenging and more and more people are out of work, there is more identity fraud," says James Van Dyke, president and founder of Javelin. "[Fraud] is at the highest rate since Javelin began this report in 2003." The good news, Van Dyke says, is "Consumers are getting more aggressive in monitoring, detecting and preventing fraud with the help of technology and partnerships with financial institutions, government agencies and resolution services."
Fighting Back
Van Dyke says other findings in the report reinforce the trend that fraudsters are becoming increasingly technology-savvy and are using personal information stolen in data breaches to open new accounts or to make changes to existing non-card accounts.
Organizations are fighting back by eliminating the use of Social Security numbers in account information, as well as more proactively monitoring and notifying customers of possible fraudulent activity. Consumers also are monitoring their accounts more frequently, using technologies such as the internet and mobile alerts.
Despite the number of victims going up, the average amount taken in each fraud incident has gone down, as has the average amount of time it takes for the fraud to be resolved.
"The industry is stepping up more and more to take care of these victims, but more needs to be done," Van Dyke says. "Yes, they are stepping up to the plate -- the fraud mitigation efforts are better; fraud filters, neural nets, and detection capabilities are better than ever."
Going forward, he says, consumers need more tools to help them be safer. "The right tools and better, simple education of consumers will go along way to help prevent identity fraud. Remember, these are all crimes of impersonation."
Key Findings
Among other top findings in the new study:
Increase in New Account Fraud
The number of fraudulent new credit card accounts increased to 39 percent of all identity fraud victims, up from 33 percent in 2008. New online accounts opened fraudulently more than doubled over the previous year, and the number of new email payment accounts increased 12 percent. This year for the first time, Van Dyke says, the study asked about mobile phone account fraud, and 29 percent of victims reported new mobile phone accounts were fraudulently opened.
Consumer Costs, Resolution Hours Drop
In 2009, there was a drop in fraud costs per victim and a decrease in time to resolution. VanDyke credits these trends to increased consumer awareness, assistance provided by financial institutions, consumer support organizations and law enforcement.
Personal Information is Hot
Identification most likely to be compromised in a data breach continues to be full name (63 percent) and physical address (37 percent). With a year-over-year increase of 4 percent, health insurance information is increasingly targeted. The percentage of Social Security numbers compromised decreased to 32 percent from 38 percent in 2008.
Fraudsters Target Existing Cards
75 percent of existing card fraud incidents came from credit cards, an increase of 12 percent over 2008. In contrast, existing debit card fraud incidents decreased 2 percent and represented 33 percent of total existing card fraud in 2009.

The annual survey is the largest of its kind and is modeled after the Federal Trade Commission's study. This comprehensive identity fraud survey report is independently produced by Javelin and is sponsored by Fiserv, Intersections Inc., Wells Fargo, and Identity Theft Assistance Center (ITAC). The survey is the nation's longest-running study of identity fraud, with more than 29,000 U.S. respondents over the past seven years.

See also: Our new podcast interview with James Van Dyke.