New Banking Services: Growth Among Community Banks
Insights from Christine Barry of Aite Group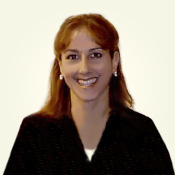 According to the 2009 Banking Information Security Today survey, banking institutions - despite the economy - are investing in new banking services, i.e. mobile banking and remote capture.

To gain further insight into spending trends, we spoke with Christine Barry, research director with Aite Group, on:

Mobile banking trends;

Other new banking services;

Post-recession growth areas.

Christine Barry serves as a Research Director at Aite Group LLC, focusing on the strategies and technology implementations of global banks of all sizes. Her recent research has addressed remote deposit capture, best-practices for credit unions, capturing the valuable small-business customer, global cash management trends, and core banking system replacement. She is an acknowledged banking industry expert with more than a decade of experience in financial services products and technologies. She has worked with a broad range of U.S. and international clients analyzing industry trends and identifying market opportunities, product gaps and potential partners to help them achieve their strategic IT goals.

TOM FIELD: Hello. This is Tom Field, Editorial Director with Information Security Media Group. We're talking about new banking services today, and with us is Christine Barry, Research Director with the ITA Group. Christine, thanks so much for joining me.

CHRISTINE BARRY: Thank you.

FIELD: Christine, our annual banking survey this year shows that institutions are investing surprisingly well in new services, and given the economy, it is encouraging to see that they are putting money here. What do you see for investment, from banking institutions and new services?

BARRY: What we're seeing varies on the size of institution you're talking about. In general, we've seen a slight slow down in IT spending, but that is mostly from the largest banks, the top 100, that have been distracted by growing deposits and are focusing on keeping their balance sheets more secure. We are seeing a shift towards cutting costs, whereas in the past, a lot of the IT investment was on growing revenue. Today, anything that helps to grow deposits, that helps to better serve customers, to retaining goods and customers, or to helping operate more efficiently, has been a really big focus. We're actually seeing a lot of increased IT spending on the part of smaller institutions. I mentioned that it varies by size and bank. We had, in February, conducted a survey of community banks. We spoke with over 700 of them, and what we found was that 41% of community banks are expecting to increase their IT spending during 2009, compared to last year. That is a pretty significant number.

FIELD: Yeah, that maps pretty well to what we have seen, as well. One of the areas we hear spoken about most is mobile banking. What do you see for mobile banking trends with the institutions of various sizes?

BARRY: We're seeing a lot of banks moving into the mobile banking space. Initially a lot of them were doing it because they felt they had to, that "keeping up with the Joneses" theory. But, we're starting to see more and more adoption of it, and recently what we have seen is that there is a lot of interest in mobile banking on the part of small businesses. A lot of banks, more than 80%, are focusing more attention on small businesses than they did in the past, and what they are finding is that mobile banking is of extreme interest to small businesses. It's something they are even willing to pay for. We're starting to see banks shifting their attention and making this technology available to their smaller business customers.

FIELD: Now, how about outside of mobile banking? What are some of the other types of banking services that you are seeing institutions invest in?

BARRY: We are seeing a lot of focus on remote deposit. This is another technology that has been the big buzz. Initially we saw mostly the larger banks deploying that. Today, about 75% of the top 100 banks are live with that technology. However, the survey that we had done of community banks a few months ago found that more than 50% of community banks are actually considering deploying remote deposit this year. Of those banks, 35% consider it to be one of their highest priorities. There is a lot of focus in remote deposit. There is also a lot of focus in anything surrounding security or fraud prevention. Another effect of this whole financial crisis is that more than 40% of community banks, which make up the majority of the banks, have actually seen an increase in the volume of losses associated with fraud, since the beginning of the crisis. That can be one reason why they are focusing so much on fraud prevention and data security.

FIELD: Well, again, this really maps to what we've seen, so it's really validating. And you bring up a good point about fraud. As you see institutions start to get into some of these services, what security challenges are they encountering?

BARRY: There are definitely some concerns from customers, especially with any new technology; they don't always understand it, so they are concerned on how safe the new technologies are. That always has an impact on adoption. Adoption is a little slower. What a lot of the banks really need to focus on is education. Many of these technologies are secure; it's just a matter of getting that message to their customers, to get the adoption that they are looking for.

FIELD: But, as far as rolling out the mobile banking and getting the remote capture, they aren't encountering any particular speed bumps, in terms of security?

BARRY: I think the biggest speed bump is that concern. They just need to make sure that they have the right technology in place, whether its multi-factor authentication or that they're taking the necessary measures to make sure that these new technologies are as secure as possible.

FIELD: Now, as the economy starts to bounce back, where do you envision the biggest growth areas being, in terms of new banking services?

BARRY: We're seeing a lot of focus right now on bank treasury services, and the corporate or middle market customers, simply because it helps banks to grow deposits and, as I mentioned before, a lot of them are focused on stabilizing their balance sheets. As things start to turn around and get better, we are already seeing a lot of signs of increased focus on anything through the online channels that helps to increase customer service and better serve customers. While banks are focusing on all of the channels, in order to be successful they need to focus on the online channels and more tools, like PFM-type tools. Banks are really trying to position themselves as trusted advisers. They no longer want to be just providers of transactions and data. They want to add that extra value service to help their customers, whether they are consumers or businesses, to better manage their cash flow and operate more efficiently.

FIELD: That makes sense. Christine, a final question for you. You've got institutions, and you particularly talk about some of the smaller ones that might now just be investing in mobile and other new services. If you could give them one piece of advice out of the gate, what would that be?

BARRY: To really understand your customers and understand their pain points, so that you can effectively communicate the value of propositions to them. I think with some of the technologies I had mentioned, remote deposit for example, the end user adoption by customers has been pretty low, and it's because banks have failed to clearly communicate the value proposition to their customers. It's important to understand your customers, understand the benefits of the product and effectively communicate them.

FIELD: That's a really good point. Christine, I appreciate your time and your insight today.

BARRY: Thank you.

FIELD: We've been talking with Christine Barry, Research Director with the ITA Group. For Information Security Media Group, I'm Tom Field. Thank you very much.