Net Neutrality's Security Implications Mulled
FCC Moves to Codify Net Neutrality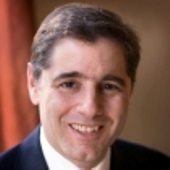 What are the information security, privacy and risk management implications of net neutrality? Perhaps, something significant; most likely, not much at all.

On Monday, Federal Communications Commission Chairman Julius Genachowski (at left) outlined steps he says the FCC will take to preserve the free and open Internet. In a speech to the Brookings Institute, Genachowski proposed two new principles to four already embraced by the FCC to affirm user access to lawful Internet content, applications and services of their choice and attach non-harmful devices to the network. One of the new principles would prevent Internet access providers from discriminating against particular Internet content or applications, while allowing for reasonable network management. The other would ensure that Internet access providers are transparent about the network management practices they implement.

In many respects, net neutrality is what exists today, and the FCC move is to codify legacy conditions. Thus, in many respects, information security, privacy and risk management implications would not change much.

But Gartner analyst Alex Winogradoff says no one will really know what the implications of net neutrality on security, privacy and risk management are until the FCC codifies the four existing principles with the two new ones. That process begins in October, when a Notice of Proposed Rulemaking is taken up at the FCC's next meeting. The notice will seek feedback on the proposed rules and their application.

Simply, network neutrality is a principle in which the Internet is free of restrictions on content, sites and platforms; on the kinds of equipment that may be attached; and on the modes of communication allowed, as well as one where communication is not unreasonably degraded by other communication streams. Opponents of net neutrality contend the rules aren't necessary, because a free market will drive consumers to information service providers that provide the access they seek, and making access equal stifles innovation for more advanced networks.

Genachowski's commitment fulfills President Obama's campaign pledge to support net neutrality.