NCUA Probes Leak of Exam Results
DC FCU Rated a 'High Strategic Risk'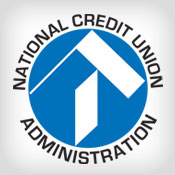 The National Credit Union Administration has asked the Office of the Inspector General to investigate the leak of confidential examination information regarding District Government Employees Federal Credit Union.

Documents leaked to the press revealed that the federal credit union received a CAMEL 3 rating, making it a "high strategic risk." The examination document found the following shortcomings: no foreclosure procedures, inadequate reporting to the credit union's board of information security, and willingness by management to assume an unacceptable level of interest rate risk.

The CAMEL rating system is based on an evaluation of five critical elements of a credit union's operations:
Capital adequacy;
Asset quality;
Management;
Earnings;
Liquidity/asset-liability management.
Credit union examination results are confidential information and not for public release under the law, the NCUA says in a statement about the illegal release.
"While I am personally confident that the results of DC Federal Credit Union's examination did not leak from NCUA, I have asked our Office of the Inspector General to fully investigate this issue, to determine which among the parties with access to the confidential examination information, whether NCUA or the credit union's board or management, took this illegal action," says Debbie Matz, NCUA chairman, in the statement.
The National Association of Federal Credit Unions issued a statement on the release, stating that under NCUA rules, confidential information may not be released by "officers, employees or agents of NCUA or any federally insured credit union."