Navy Federal, USA Fed to Merge
Combined Credit Union Will Boast $42 Billion in Assets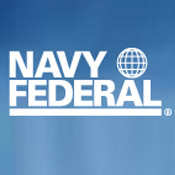 The country's largest credit union is getting bigger - and no one should be surprised, says one banking analyst.

Navy Federal Credit Union of Vienna, Va., and USA Federal Credit Union (USA Fed), San Diego, announced earlier this week that they will merge operations.

Navy Federal sees this merger as an important move because it strengthens the credit union's presence in Southern California and expands branch access for members. The combined credit union will have over 200 branches worldwide, with 22 located in Southern California, over $43 billion in assets and more than 3.5 million members.

Both credit unions' boards approved the merger. The newly combined credit union will begin joint operations under the Navy Federal logo, pending approval by the National Credit Union Administration, on Oct. 1.

Why the seemingly sudden news? Blame the economy, says Nancy Atkinson, an analyst at Aite Group.

"Fundamentally credit unions are not exempt from the same economic problems that have been facing banks," Atkinson says. "From the news that came out regarding the merger, it appears that USA Federal has been in trouble for some time, and decided to merge rather than to collapse."

Atkinson adds that the industry should expect to see more mergers between credit unions as the financial services industry recovers from the economic recession.

Already in 2010, there have been 134 banking failures in 2010, including 15 credit unions.
Transition, Concerns
Mergers can be confusing times for customers - and perfect opportunities for fraudsters to try to take advantage of the confusion. Navy is on high alert for possible security breach attempts. "Navy Federal is working closely with the staff at USA Fed during this transition of operations," says Jennifer Sadler, Navy Federal's spokesperson. "Our online security is also working with their online team to ensure the highest level of security remains in place."

As for existing USA Fed members its business as usual - direct deposits stay the same, online account access, and paying loans. Pending NCUA approval, the transition will take approx 90 days, says Sadler. Members will be notified of the merger and will have access to additional information posted on Navy Federal and USA Fed websites and in branch offices.

USA Federal Credit Union began in November 1953 with 10 members as N.T.C. San Diego Employees Federal Credit Union. The employee-organized federal credit union was initially formed to serve the civilian employees of the Naval Training Center.

In 1955, all military personnel working at N.T.C. were added to the membership. As the credit union grew, the credit union expanded into the Pacific Rim. USA Federal Credit Union has 61,000 members and $700 million in assets.

"Navy Federal is an excellent choice for us," says Mary Cunningham, USA Fed's CEO in a statement. Navy Federal's President & CEO Cutler Dawson says, "The merger with USA Federal Credit Union is a great opportunity for both credit unions as we unite our members, employees and operations."