Cybercrime , Fraud Management & Cybercrime , Governance & Risk Management
National Guardsman Arrested for Military, Intelligence Leaks
Jack Teixeira, 21, Accused of Sharing Classified National Defense Info on Discord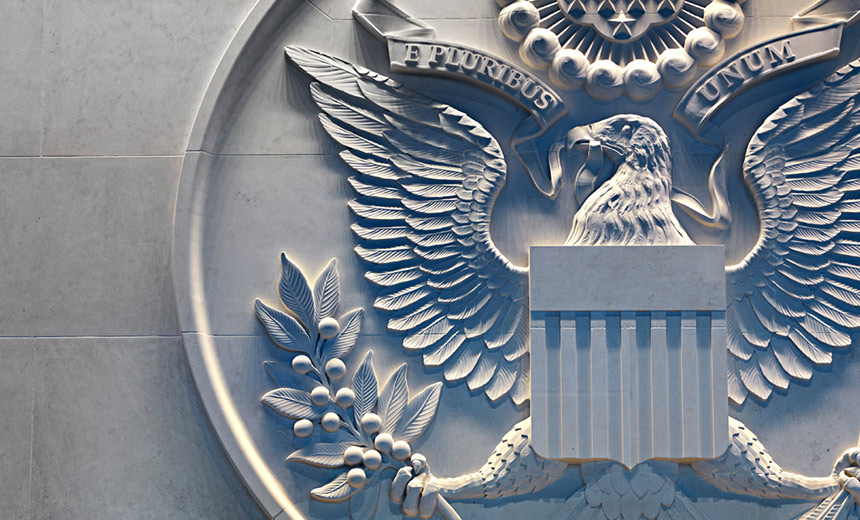 U.S. federal authorities arrested a member of the Massachusetts Air National Guard for leaking highly classified military and intelligence documents.
See Also: JavaScript and Blockchain: Technologies You Can't Ignore
The U.S. Department of Justice said Jack Teixeira, 21, was taken into custody early Thursday afternoon by FBI agents following the leaking of more than 100 highly classified documents leaked starting in January through the Discord messaging service. Teixeira, an employee of the U.S. Air National Guard, is accused of removing, retaining and transmitting classified national defense information. He's due to appear in court Friday.
"Since late last week, the FBI has aggressively pursued investigative leads, and today's arrest exemplifies our continued commitment to identifying, pursuing, and holding accountable those who betray our country's trust and put our national security at risk," the FBI said in a statement Thursday.
The New York Times reported that Teixeira oversaw a Discord group called Thug Shaker Central, where about 20 to 30 people - mostly young men and teenagers - came together over a shared love of guns, racist online memes and video games. The documents Teixeira allegedly leaked to this Discord group subsequently spread via 4Chan, Telegram and Twitter accounts, open-source investigative site Bellingcat found.
The arrest occurred in Dighton, Massachusetts, a rural, 8,000-person town located roughly 35 miles south of Boston and 15 miles east of Providence, Rhode Island. Around a half-dozen rifle-carrying FBI agents pushed onto the property of a single-family home in North Dighton, and aerial footage showed several law enforcement agents wearing tactical gear take a young man into custody, the Times said (see: White House Probes Classified Intelligence 'Discord Leaks').
Many of the leaked documents focus on assessments of Russia's invasion of Ukraine, including a March 1 battlefield report tied to Russia's attempt to take the eastern Ukrainian city of Bakhmut. Also leaked were intelligence assessments of China, terrorism, Iran's nuclear program, the Middle East and North Korea's missile program, and central Africa.
Experts say the leaks reveal not just intelligence assessments but also certain capabilities, such as U.S. intelligence visibility into high-level Russian military planning, as well as the activities of the Wagner Group of mercenaries. The leaks also appear to reveal intelligence gathered by a new, advanced generation of U.S. infrared spy satellites about which little is known, The Washington Post reported.
One leaked document discusses Russian hacking group Zarya and screenshots it shared with Russia's Security Service purporting to show access to a Canadian gas pipeline company, reported cybersecurity journalist Kim Zetter. Zarya indicated its hackers could change valve pressure, disable alarms and initiate an emergency shutdown of the unnamed facility. Some operational technology experts told Zetter they're skeptical the hackers could actually execute those attacks.
Senior Department of Defense officials late last week began restricting the flow of classified information with U.S. allies as the agency's probe continued.
Teixeira is in the 102nd Intelligence Wing of the Massachusetts Air National Guard and was promoted to airman first class in July 2022, The Times reported. It was not immediately clear if Teixeira had access to highly sensitive briefings. Officials within the U.S. government who have security clearance often receive such documents through daily emails, and those emails could be automatically forwarded to other people.
A 17-year-old high school graduate who's a member of Thug Shaker Central told The Times the documents allegedly leaked by Teixeira only started to get wider attention when one of the teenage members of the group took a few dozen of them and posted them to a public online forum. From there, they were picked up by Russian-language Telegram channels and then The New York Times.
"This guy was a Christian, anti-war, just wanted to inform some of his friends about what's going on," the person told The Times. "We have some people in our group who are in Ukraine. We like fighting games. We like war games."