Money-Laundering Risks from N. Korea
Political Unrest Heightens Concerns about Transactions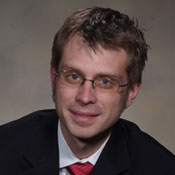 For financial institutions worldwide, the recent death of North Korean leader Kim Jong II raises new concerns about money-laundering and transactions involving the movement of sanctioned goods.

Paul Buelens, a Belgium-based fraud expert for global compliance and payments solutions provider EastNets, says institutions are closely watching political developments in China, an important diplomatic ally of North Korea.

"It's always been confusing how much China is involved," Buelens says. "China has been behind a lot of phishing attacks and other cyberschemes to see what they can find. Now with Kim Jong's death, I think it will get even worse."

Even though China is working with the West in diplomatic relations with North Korea, the Chinese are believed to be behind many hacking and money-laundering concerns that have plagued Western markets. How U.S. and European banking institutions monitor financial transactions with links to China will be just as critical as the ones they monitor with links to North Korea.

"We have been working with Chinese a lot to see how they view AML [anti-money laundering]," Buelens says. "AML is still a big black hole for them. ... It's important for financial institutions to reveal what other party the money is coming from and where the money is going."
High Risk Goods and Money Movement
Ben Knieff, who oversees fraud prevention strategy for NICE Actimize, a provider of financial crime, compliance and risk-management solutions, says the situation in North Korea, like recent political unrest in Northern Africa and other parts of the world, naturally raises concerns about the movement of high-risk or sanctioned goods and changes in control of monetary funds.
"As regimes change and leaders die, there are attempts to access, move or repatriate funds to which the deposed or deceased leader was the ultimate beneficiary," Knieff says. "The challenge is that the beneficial ownership may have been obscured, but it may be possible to identify known associates of a leader attempting to access funds. This challenge is magnified with North Korea, due to the intense secrecy of the regime."
Banking institutions should be on the lookout for:
High-Risk Transactions. Any transactions that run through a nation known to be sympathetic to North Korea should be considered high risk. "This all points to the need for strong due diligence processes and sanction screening," Knieff says.
Sanctioned Goods. High-risk transactions for goods such as luxury items and weaponry deserve attention, Knieff says. "But with so little clarity around the new regime, I suspect there will be heightened interest in any precursor goods shipped to North Korea or nations sympathetic to North Korea," he says.
Tracking Military Funding and Goods. While there is no particular imminent threat, the U.S. and other Western governments have serious concerns about the direction North Korea may take from a military perspective. "The chain of control of precursor goods will no doubt continue to be of import," Knieff says.
But Buelens is quick to point out that, while a great deal of speculation about North Korea is swirling around, it is still too early to know what direction military movements and financial funding out of North Korea will take. "But we are always looking and watching closely to make sure we can work with them," he says.