Modern History: Overview of the Month that Changed Banking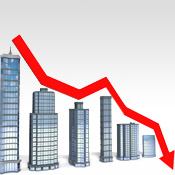 We just saw banking history being created.

It isn't over yet, the reshaping of the U.S. financial services landscape, but when you look back on the seismic changes that occurred in September, you appreciate that we have indeed just experienced a series of events unlike any since the Great Depression. It seems every time we ask "What can happen next?" we get a shocking, historic response. Witness: Today's announcement that Wells Fargo, not Citigroup, will acquire Wachovia.

To put the month's news in perspective, consider:

The major banking regulatory agencies - FDIC, OCC, OTS, FRB and NCUA - were at the eye of the industry storm, deciding institutions' fates, brokering deals, easing transitions and answering consumers' fundamental question: "Is my money safe?"

In fact, for an inside look at exactly how a banking agency operates in times of crisis, be sure to check out Anatomy of a Bank Failure: What Happens when the FDIC Pulls the Plug?

But beyond the banking crisis, there were other major stories of note, and they may have been lost in the "What's next?" shuffle. Among the issues we discussed:

Identity Theft Red Flags Rule - The compliance deadline is now less than one month away, and it's time to ensure that you, your vendors and your key business customers are ready to meet the date.

Vendor Management - Did you know that BITS is about to debut the fourth version of its Shared Assessment program? At a time when regulatory agencies are stressing the importance of vendor management, this is a key development to understand.

Disaster Recovery - You know it's a busy month when an active hurricane season gets the least attention of all the major stories. But there are good lessons to be learned from institutions that used their business continuity/disaster recovery plans to ride out this year's storms.

TJX Update: The War on Cyber Crime - The second accused TJX hacker copped a guilty plea, and security expert Howard Schmidt says recent developments are a sign that the good guys are getting better, too. Agree or disagree? See what the renowned thought-leader has to say.

As I sit here writing these words on a Friday morning, I'm anxious to see what new developments await us after the market closes for the weekend - that's almost always when the latest bad news comes in. How different will the banking world look on Monday, whether the House passes the bailout bill or if another mighty institution reinvents itself?

We are, indeed, watching history unfold before our eyes. And as these events develop, we will be here to chronicle and analyze them, as well as to give you the opportunity to discuss and make sense of it all.

Now, more than ever, stay tuned.