Mobile Privacy: The Regulatory Trends
Legal Perspectives on Latest Guidelines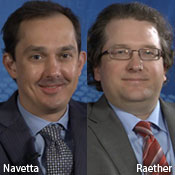 In the U.S., the Federal Trade Commission and the State of California both recently released guidelines specific to ensuring privacy protections for the users of mobile devices. What is the mobile privacy message to application developers, operating system providers and other players in the mobile ecosystem? How should they respond to the recommendations?
See Also: LIVE Webinar | Stop, Drop (a Table) & Roll: An SQL Highlight Discussion
In this video interview, attorneys David Navetta and Ronald Raether discuss:
Specifics of what the FTC and Calif. AG have said about mobile privacy;
Recent legal trends involving mobile privacy;
What organizations must do to avoid costly litigation and ensure conformance with the latest regulatory guidelines.
Navetta is co-founder of the Information Law Group and co-chairman of the American Bar Association's Information Security Committee. He has been a keen observer of information security-related litigation, including financial fraud and state privacy laws.
Raether is partner at Faruki Ireland & Cox in Dayton, Ohio. His experience with technology-related issues spans an array of legal areas, including patent; antitrust; licensing and contracts; employment; trademark; domain name disputes; and federal and state privacy statutes.
Additional Summit Insight:
Hear from more industry influencers, earn CPE credits, and network with leaders of technology at our global events. Learn more at our Fraud & Breach Prevention Events site.